The SÄBU Company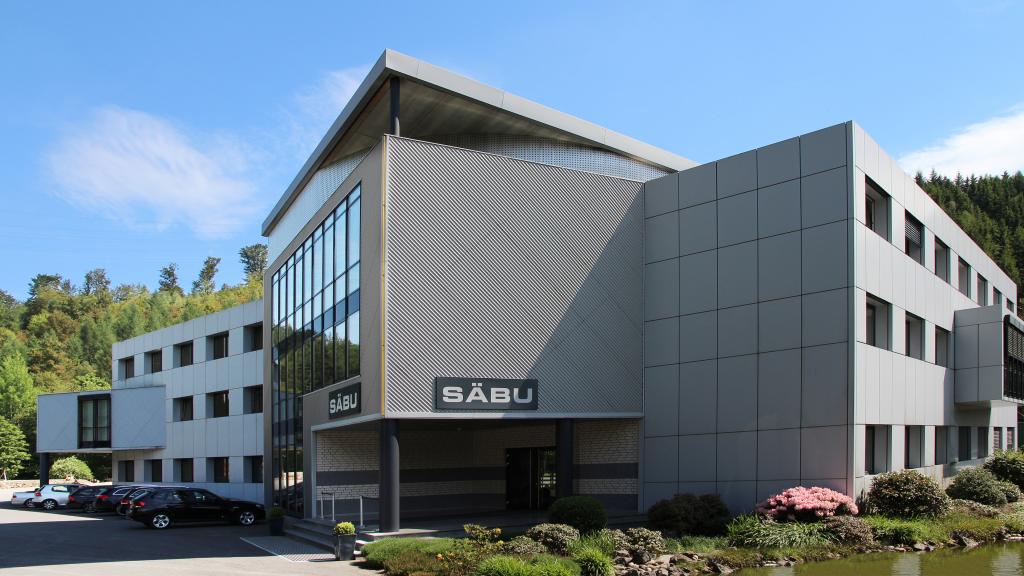 We are a successful, family-run company with tradition since 1924. We deliberately rely on the strengths of a medium-sized family business.

We are characterised by clear values, reliability, efficiency and committed employees. A trusting relationship is the most important prerequisite for a long-term partnership for our employees, suppliers and customers.

Service, customer proximity and customer satisfaction have a high priority in our company. We are proud to be a reliable partner for many long-standing customers.

Quality and safety are a matter of course. This is proven by our seals of approval for product quality as well as "Sicher mit System" (Safe with System) from the employers' liability insurance association for a safe working environment.

SÄBU stands for tradition, experience and quality.
Our Values and Goals
Quality
At SÄBU, quality comes first and is a decisive factor in the success of our company. Because high quality of our products and services means satisfied customers. That is why we guarantee consistent quality constant in-house checks and external monitoring.
Trust
Healthy trsut is the basis of a good partnership between company, employees, suppliers and customers alike. We have made this our mission and therefore place particular emphasis on transparent, trusting communication and cooperation in order to be able to offer our customers the best possible service.
Economy
Profitability and efficiency in all our products and construction projects have the highest priority and make the implementation of our goals possible in the long term. In addition to thinking and acting economically and opening up new markets, the optimisation of our processes and products is also one of the essential factors that secure jobs at the SÄBU sites.
Occupational Safety
Protecting the health of our employees and the environment is very important to us. Therefore, occupational safety as well as sustainable production are top priorities at SÄBU, as those not only ensure the success of the company, but also the quality of our products. Compliance with legal regulations and the continuous improvement of occupational safety are a matter of course for SÄBU. It is not for nothing that we were again awarded the "Sicher mit System" seal of quality by the employers' liability insurance association in 2019 after our first qualification in 2016.
Energy Efficiency and Sustainability
Operating sustainably and profitably is not only good and important for the environment, but also for the company. Without profit, it is not possible to invest in the future, technology or progress. That is why it is important to us to ensure sustainability in the manufacturing of products and to use environmentally friendly, eco-friendly and recyclable materials.
At SÄBU, we believe that companies have both an ecological and an economic responsibility. As a result, we operate profitably and reduce our operating costs by saving energy consumption, reducing material waste, separating waste properly, avoiding waste and recycling waste.
With our company, we want to continue to keep in mind and support the health of our employees, climate protection, energy awareness, economic efficiency and nature. Our goal is thus to preserve working and living space for all of us and to secure it for future generations.
Quality and sustainability are our commitment. Experience and continuity are our strengths.
More information about sustainability at SÄBU can be found here: Company/Sustainability.