Legally Compliant and Safe Storage of Hazardous Materials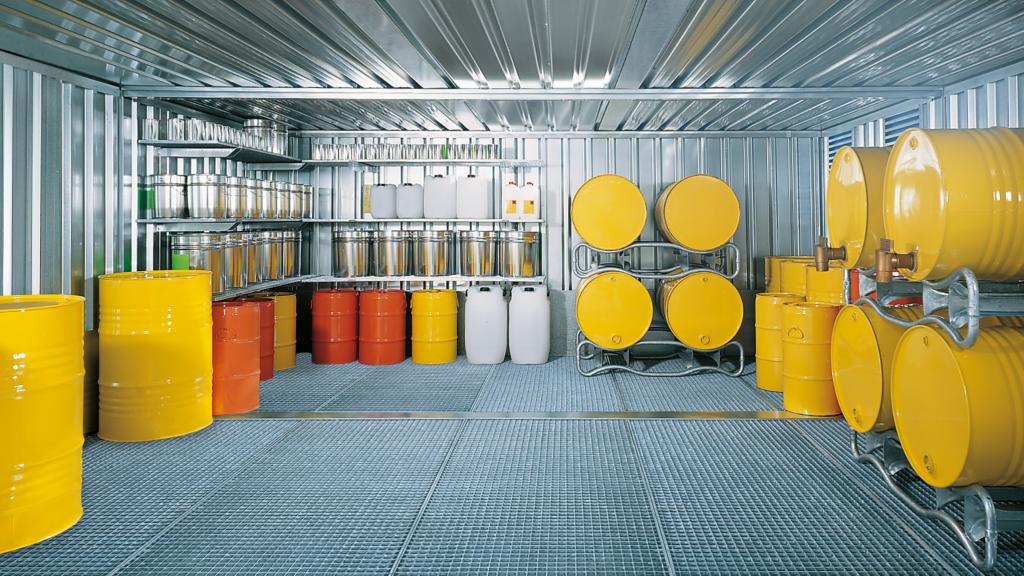 The SAFE brand stands for storage of hazardous materials (hazmat) that complies with regulations and has been tested in practice. SÄBU has high-quality storage systems that are tested and certified to ensure the safe storage of environmentally hazardous substances.

The professional and proper storage of hazardous substances in accordance with the regulations of the Technical Rules for Hazardous Substances (TRGS) is a challenge for both tradesmen and private users, which may require extensive advice. SÄBU employees are always at your disposal to provide you with professional advice.
The large range of SAFE products guarantees, that SÄBU will find the right solution for your storage of substances according to the different hazardous substance classes. Our high-quality storage systems are subject to the strict guidelines of the Water Resources Act. Thorough quality control, especially with regard to the tightness of the sump trays, ensures that leaking substances do not get into bodies of water, etc.
For the selection of the appropriate hazardous material storage system, the desired location for storage, the quantities to be stored and the possible hazards listed in the safety data sheet of the respective substance must be taken into account.