Design Diversity in Modular Construction
Modular construction offers a wide variety of design options, so that every building owner and architect can implement their wishes and ideas. We adapt the building shape, façade design and technical building equipment to your individual needs and the legal requirements. If you wish, we can also design the complete interior.

You are already working with an architect and have finished plans?

No problem: our planners and architects divide your floor plans into modules and create the production plans in cooperation with you. Below you will find a small selection of design options: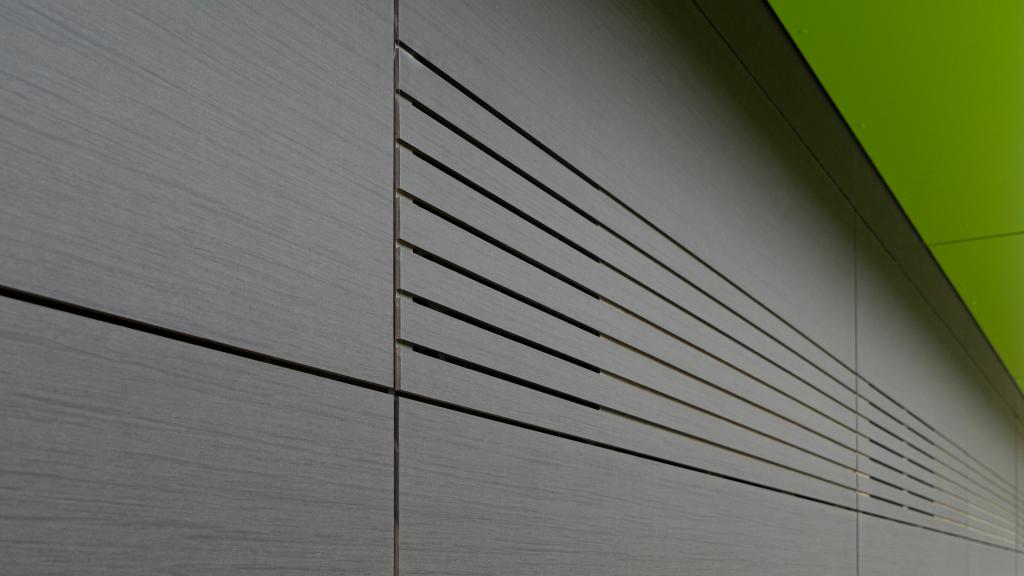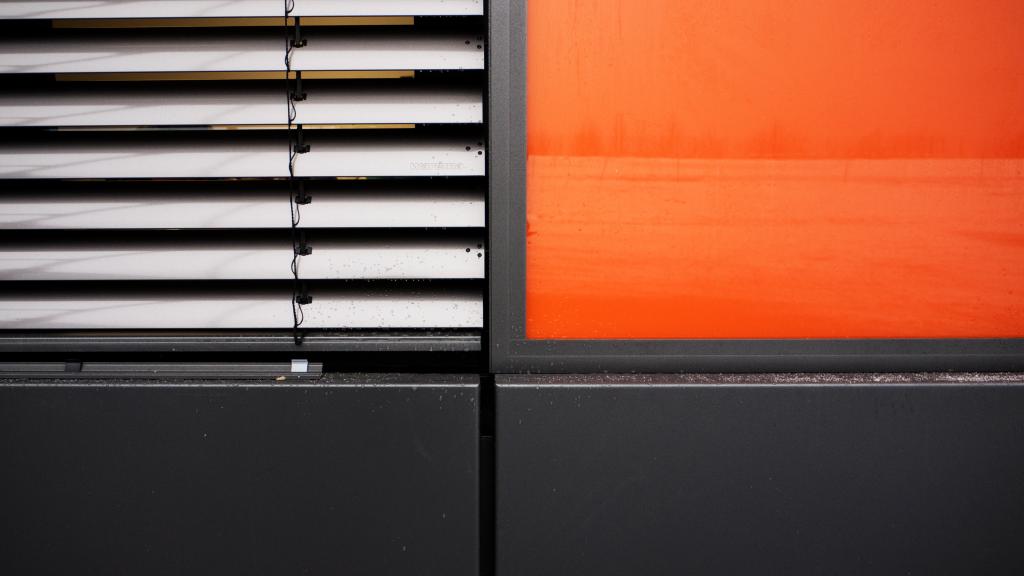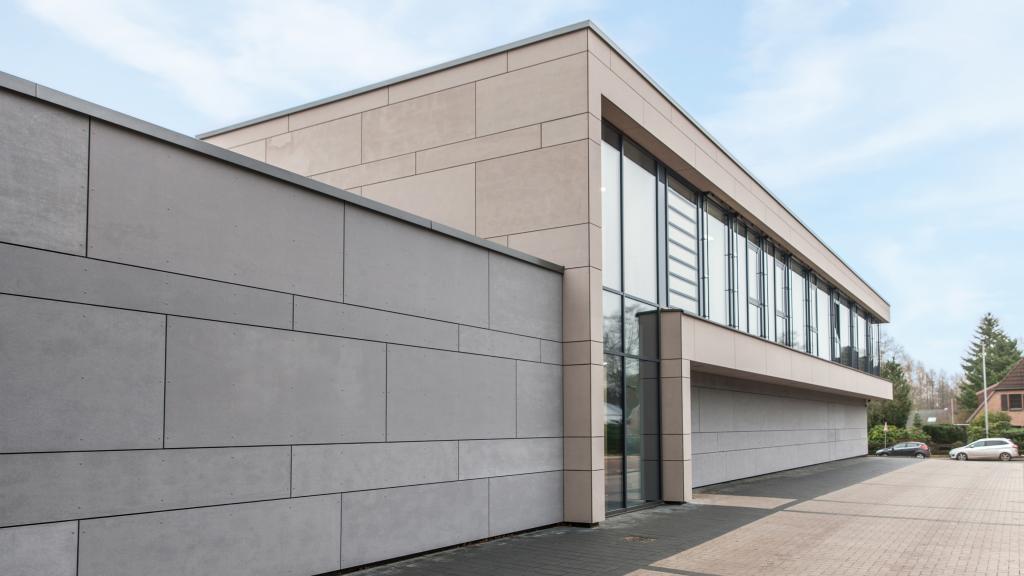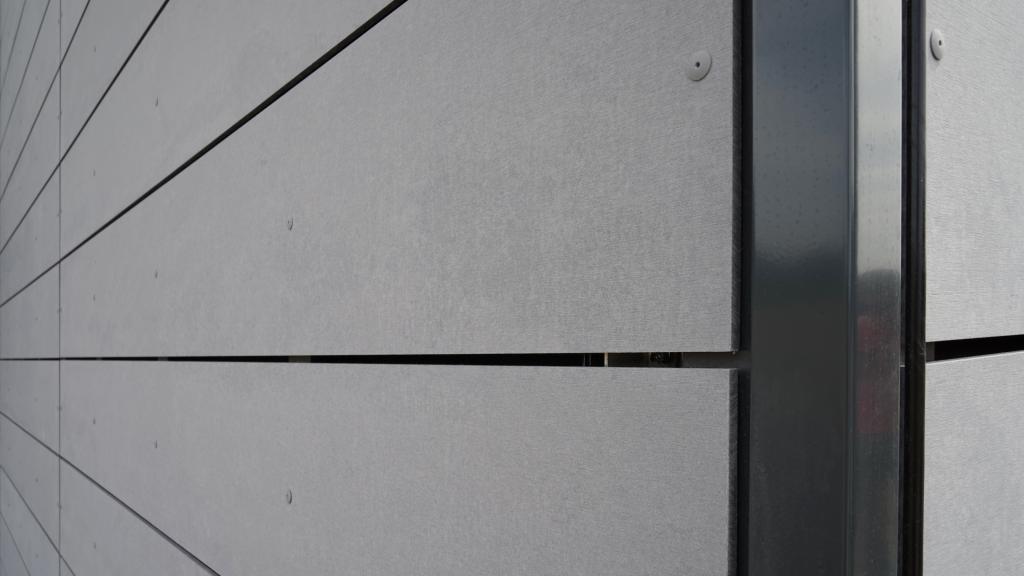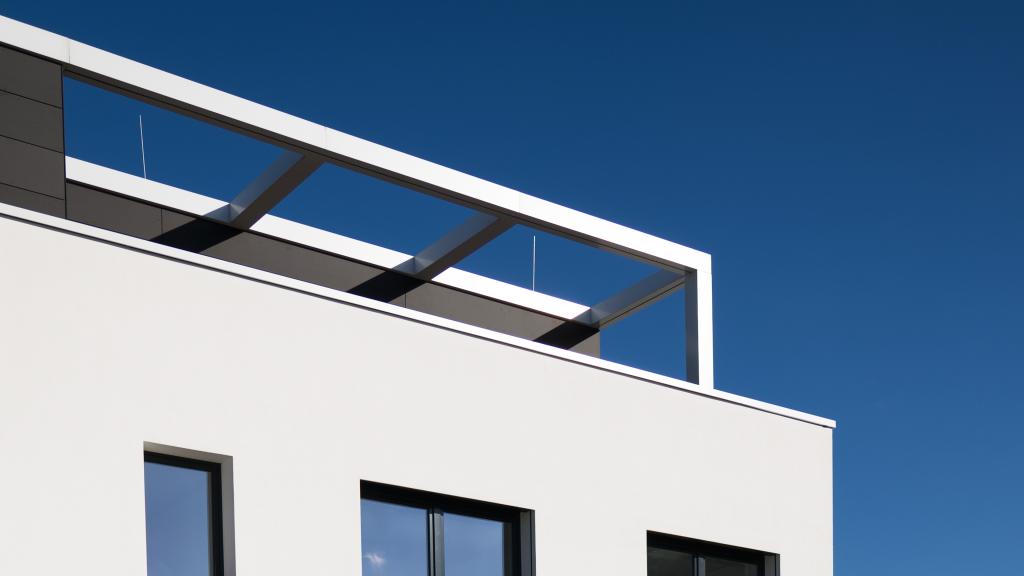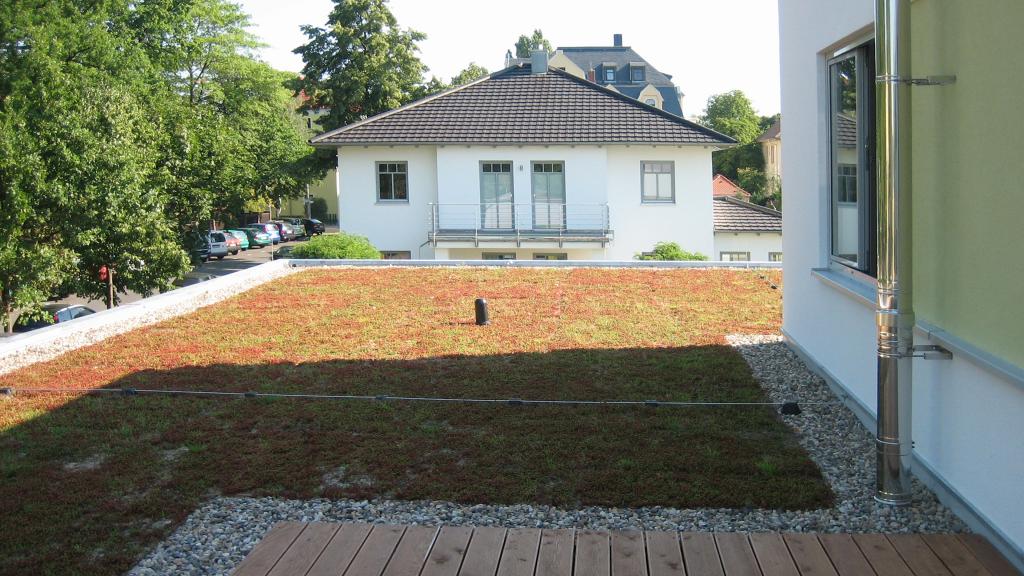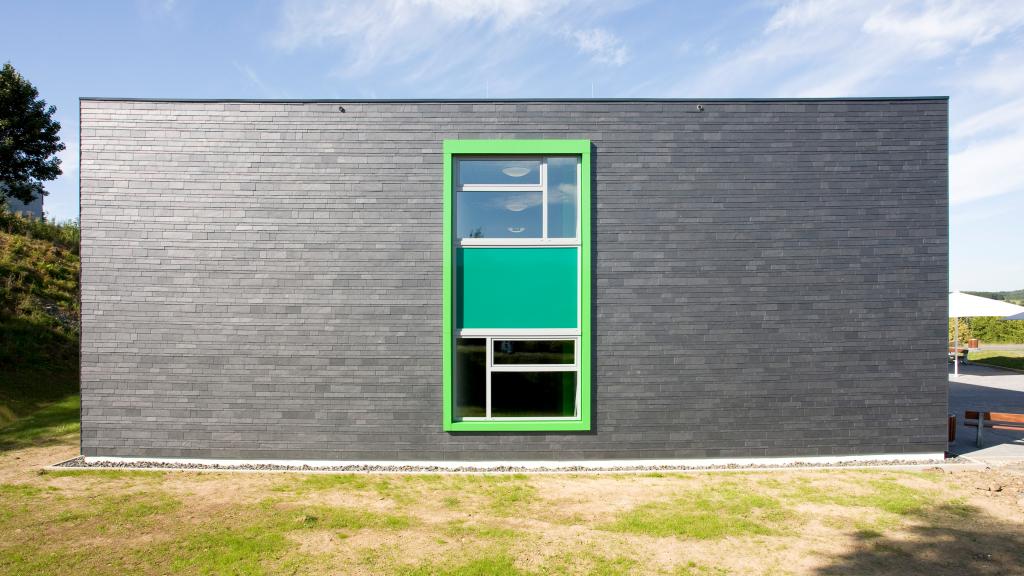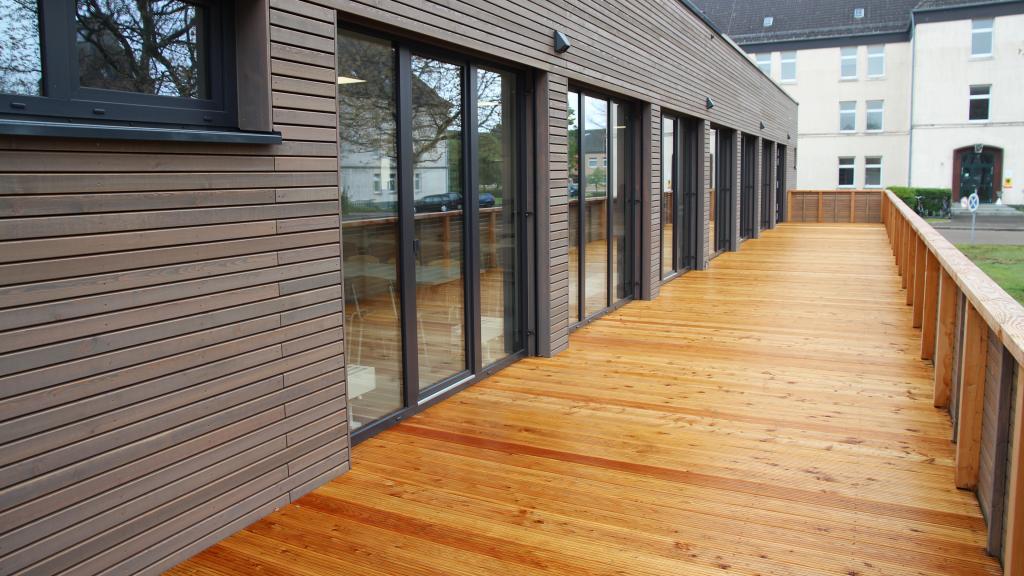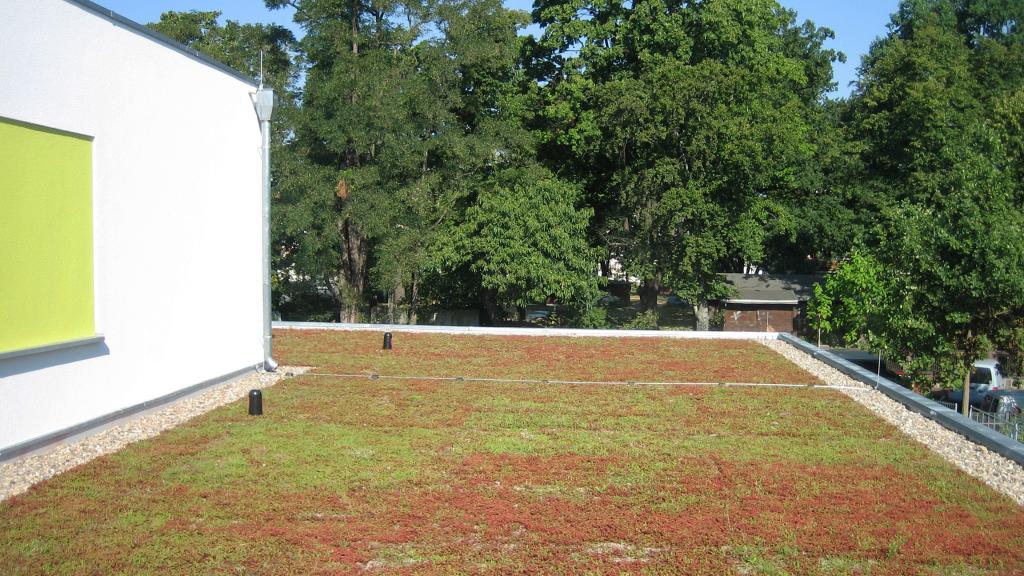 Design Diversity in Modular Construction
Facades
The exterior design is the first thing that customers, employees and the public perceive about your modular building. The façade system reflects the corporate design of your company. Choose from a wide variety of materials: steel, glass, stone, wood, plaster, Aluwell or aluminium cassette cladding, clinker, slate or curtain wall rear-ventilated facades. There are almost no limits to the design possibilities and they do not differ from those of conventional construction.
Combinations of different materials give your modular building an unmistakable appearance. Depending on the choice of materials, different requirements can be met in terms of energy efficiency, value retention as well as maintenance intensity. Green roofs are also possible and ensure a pleasant climate at the same time.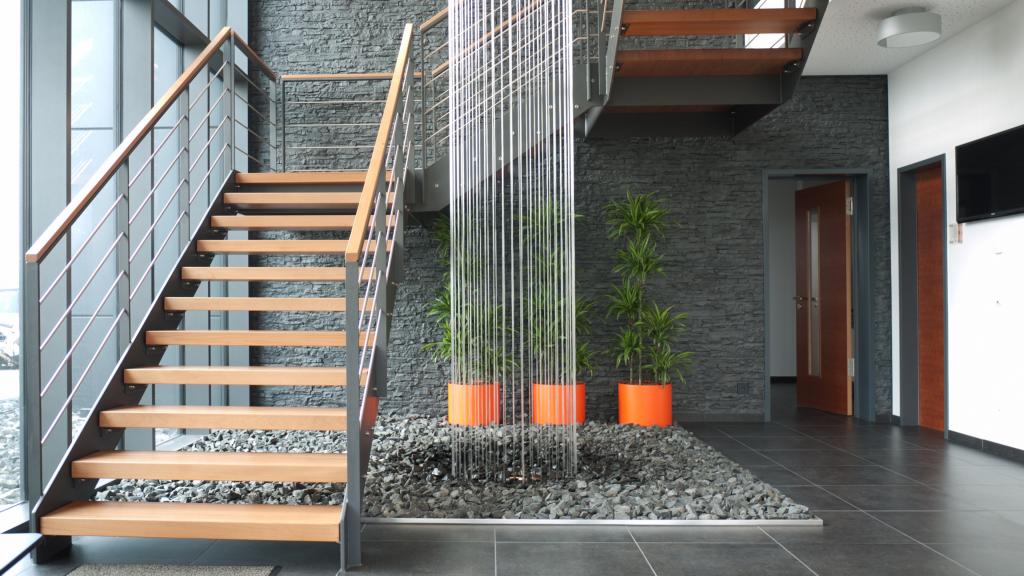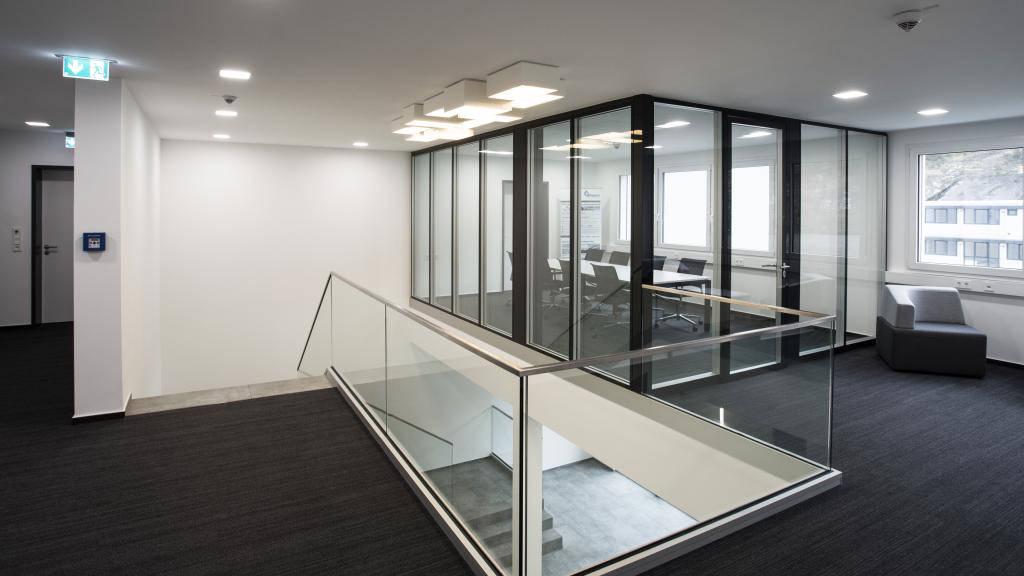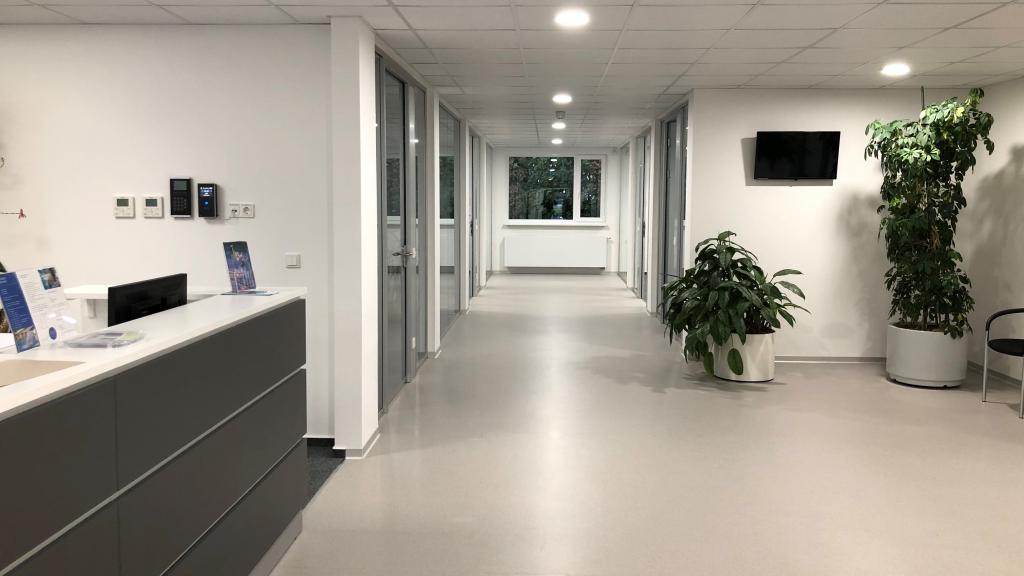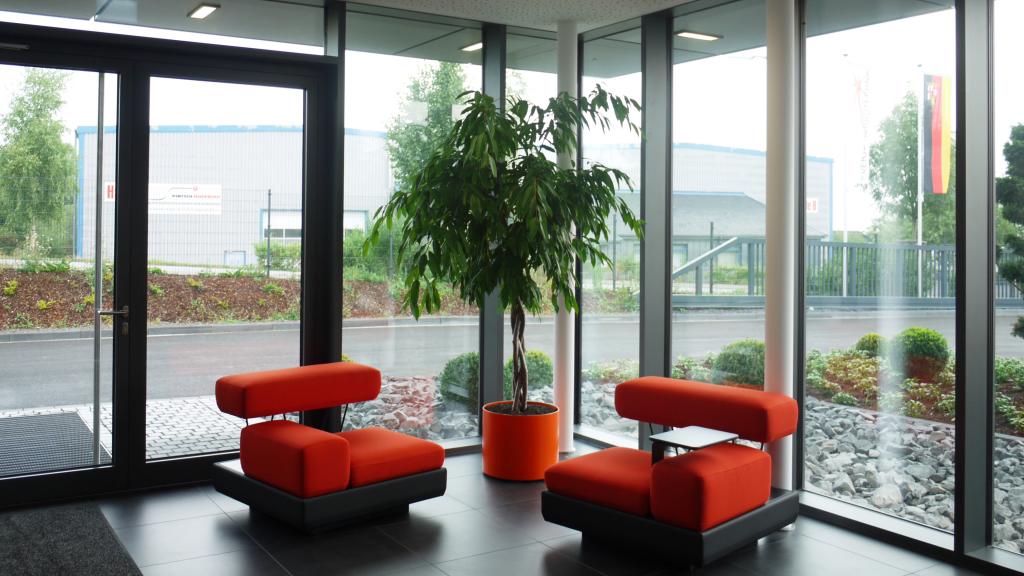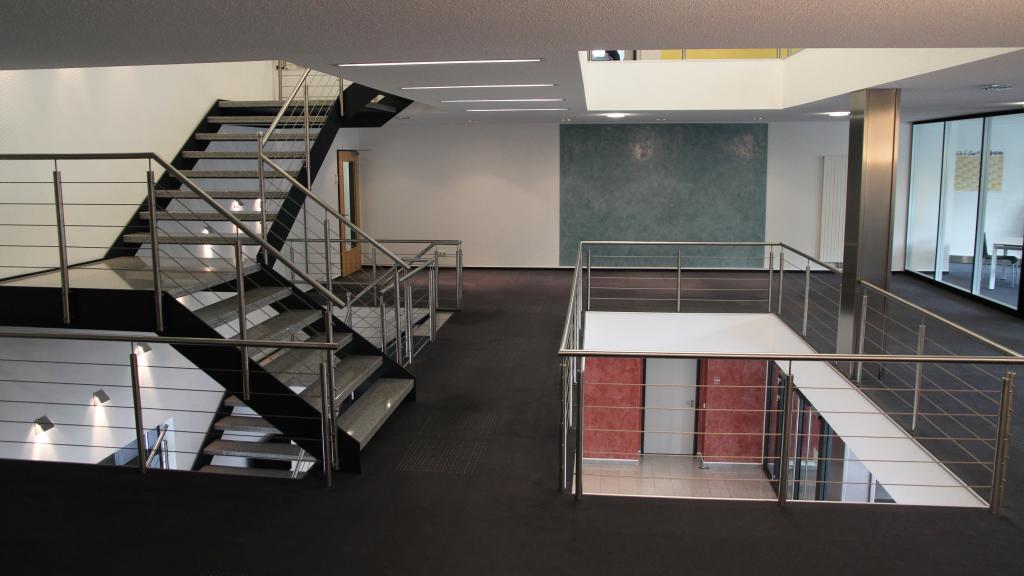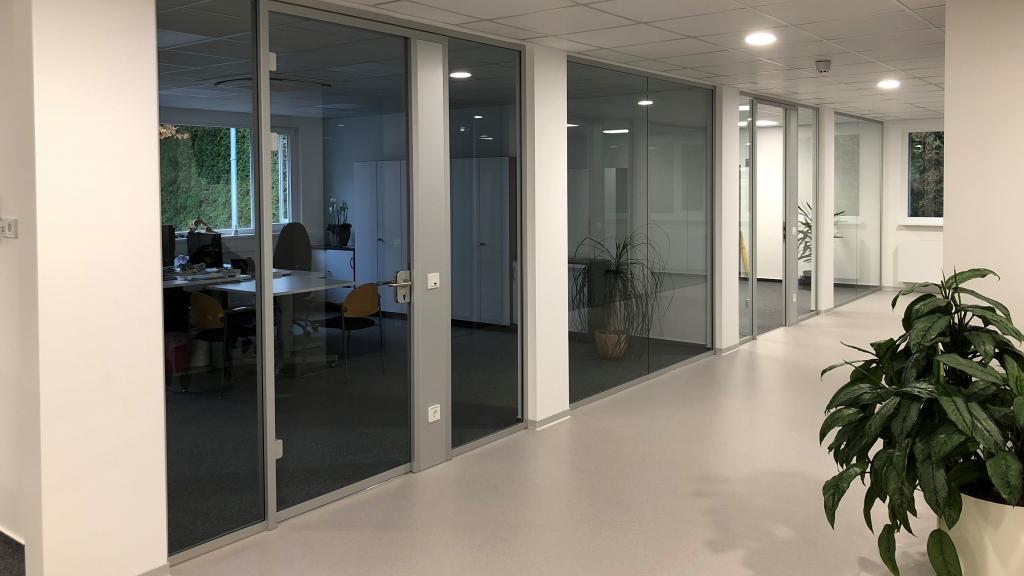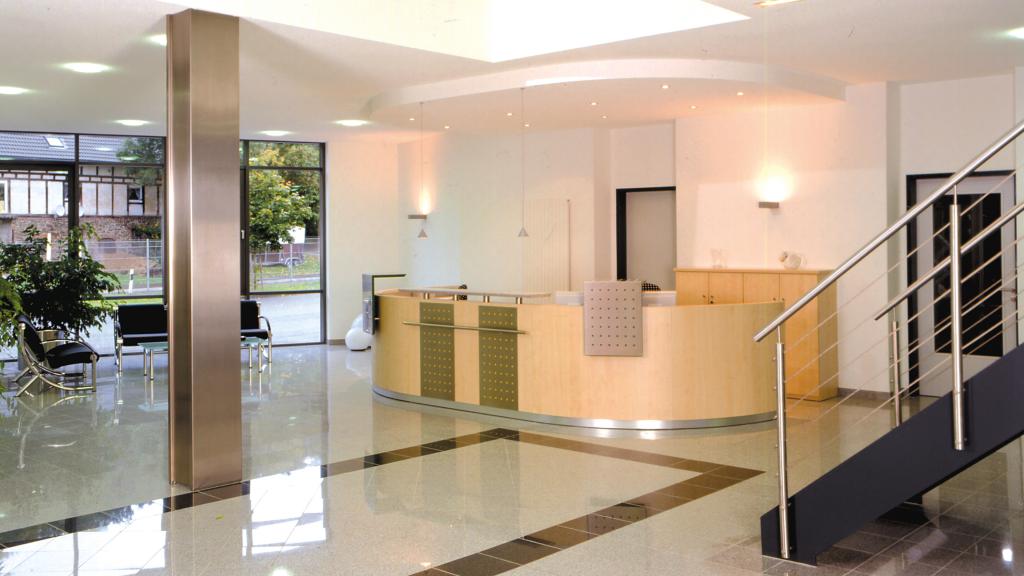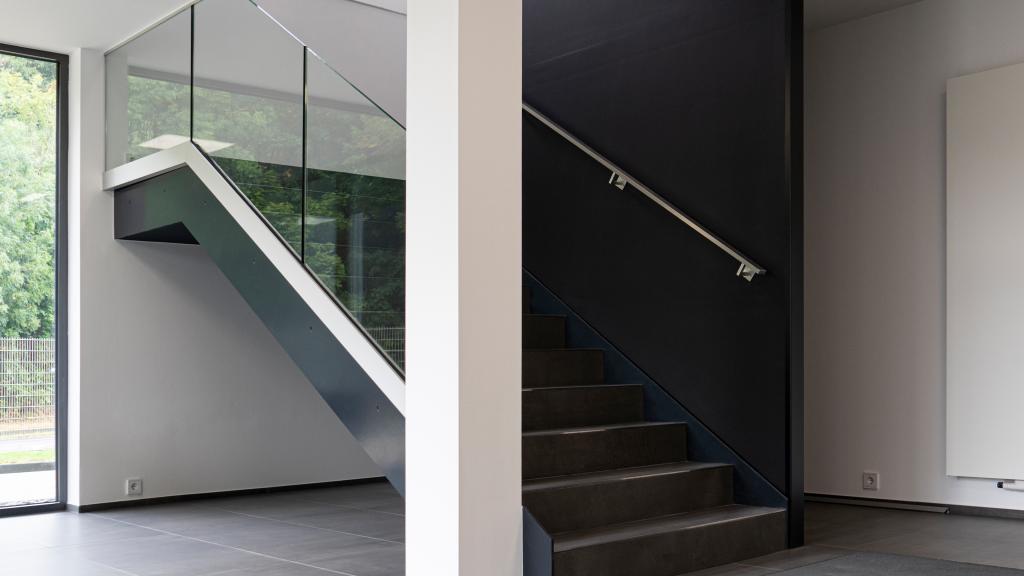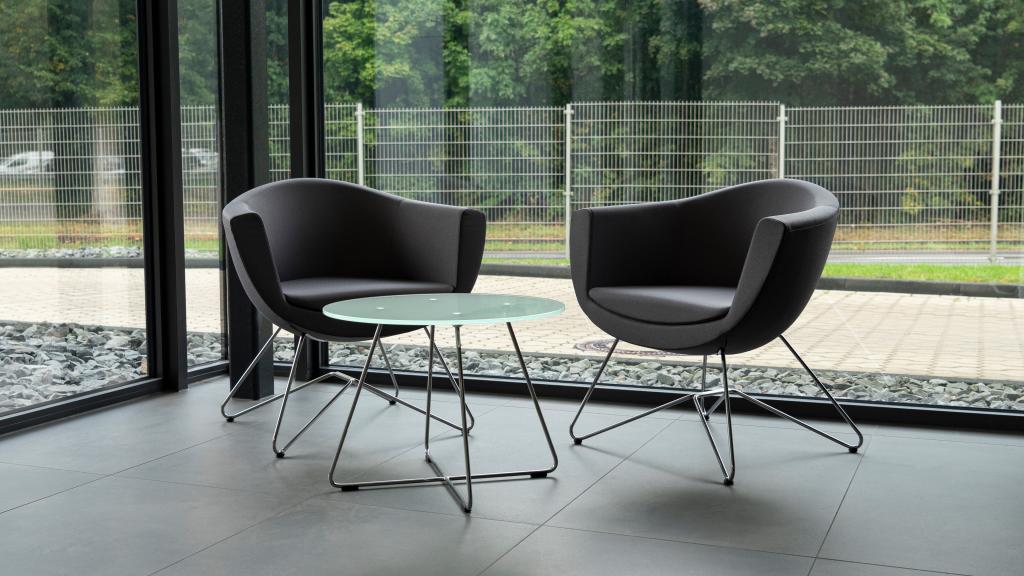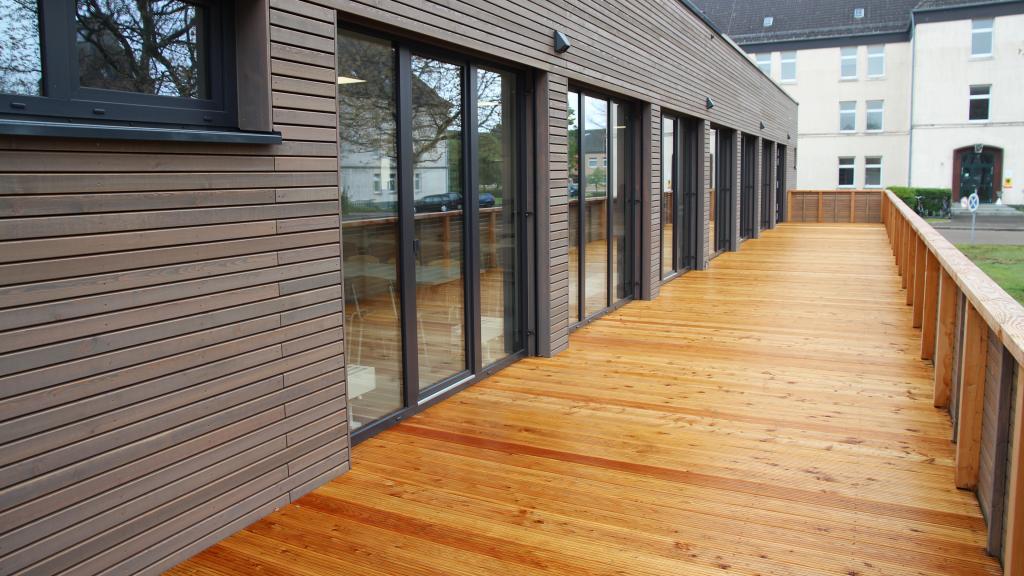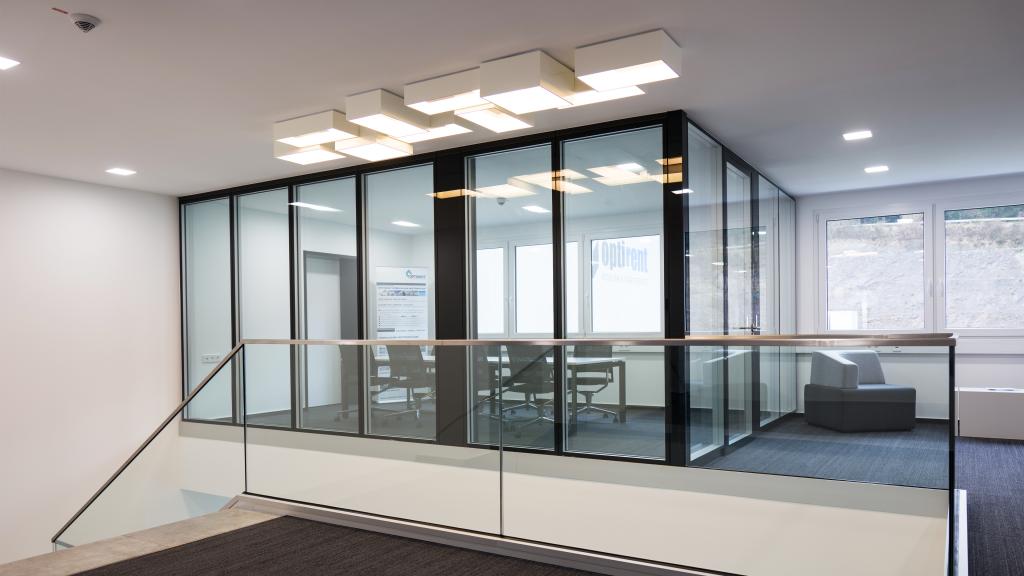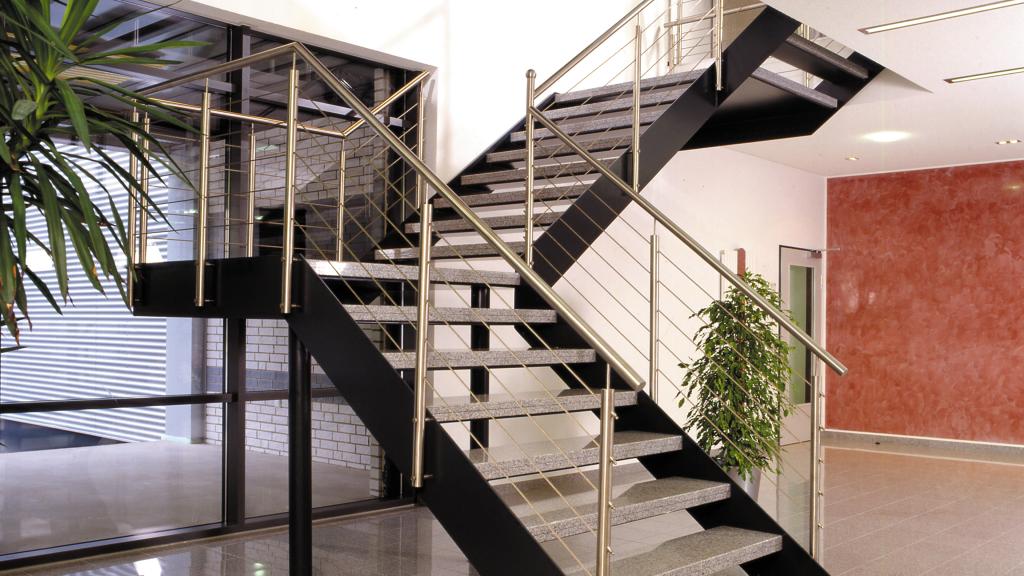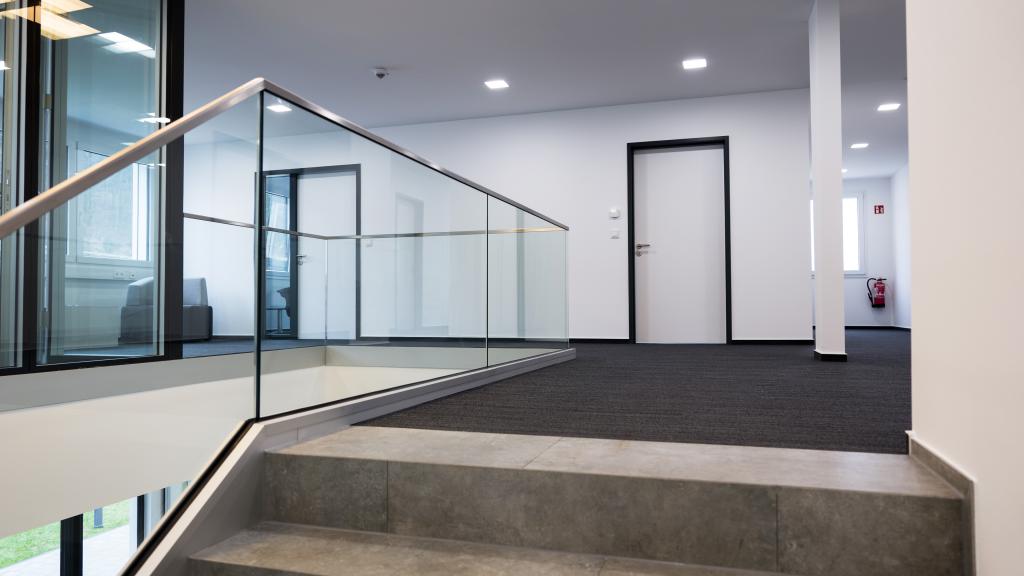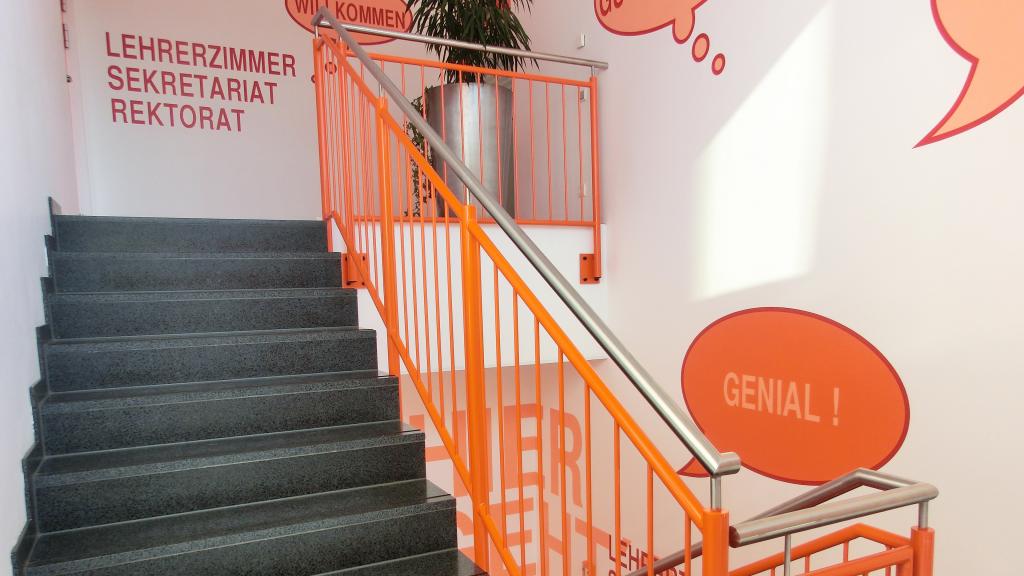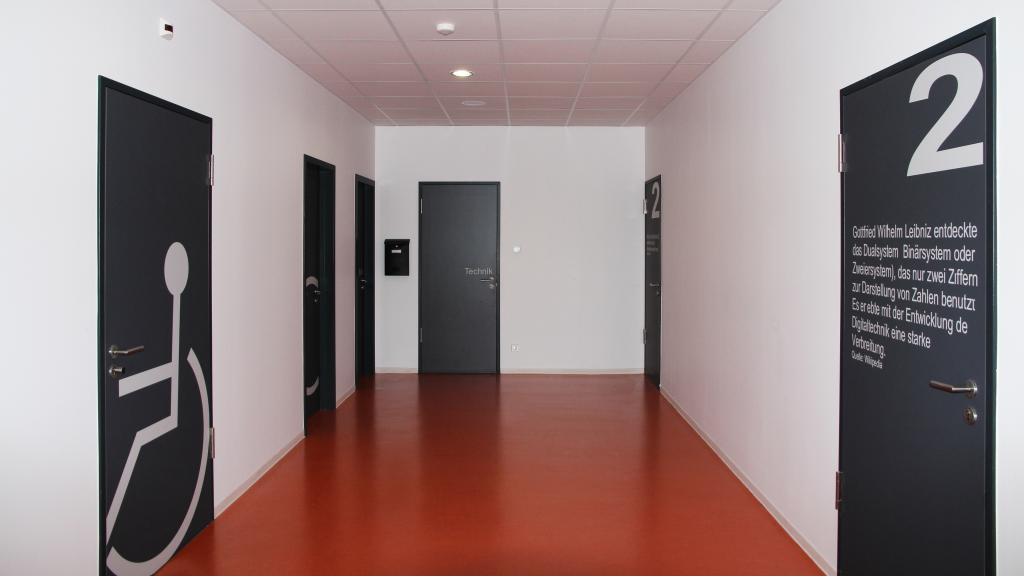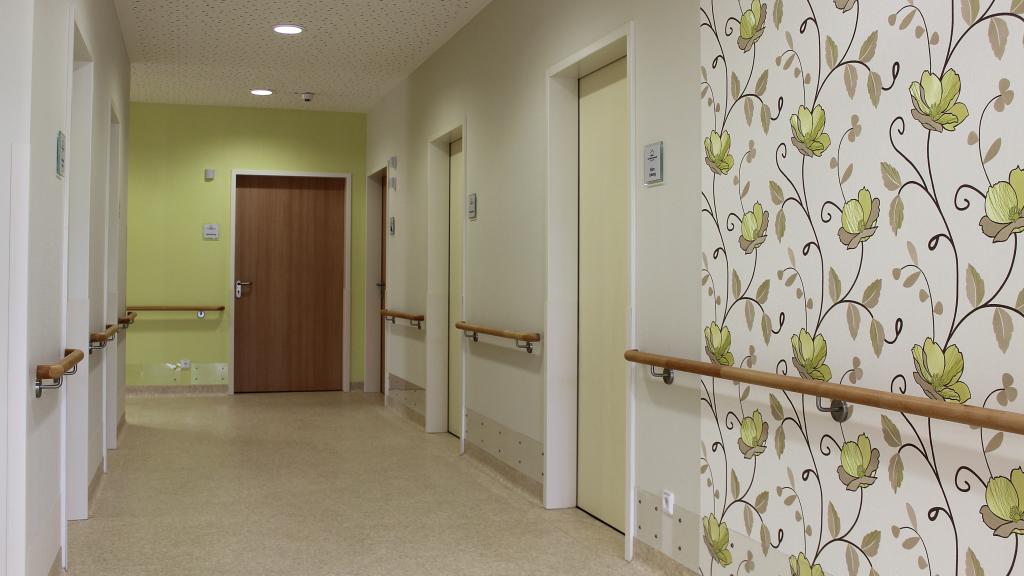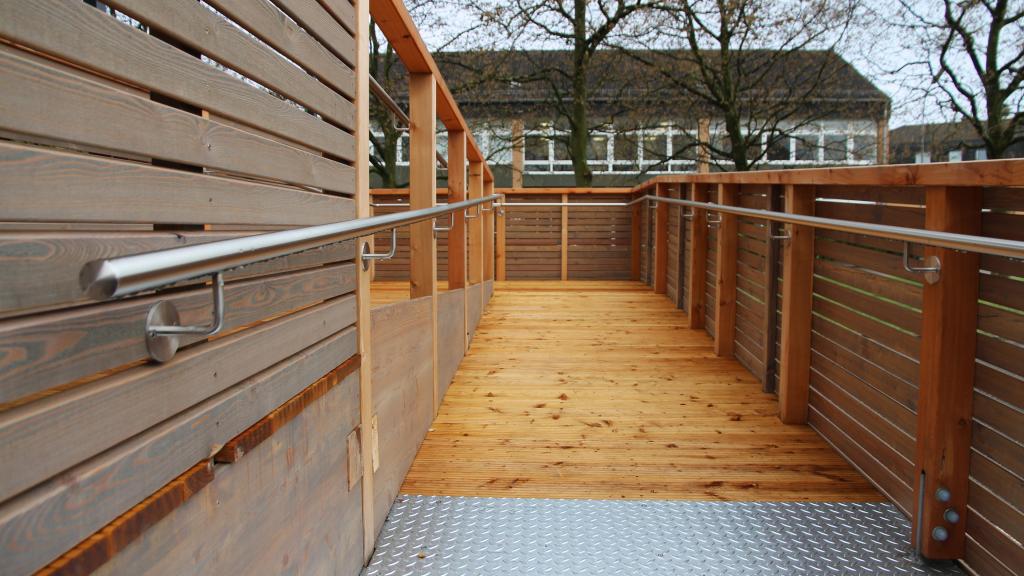 Design Diversity in Modular Construction
Entrance and Traffic Areas
The entrance area of a company building is the company's flagship and conveys the first and often decisive impression. We therefore recommend designing the corridor, staircase and entrance area in an appealing way and incorporating the company's corporate design, if desired.
And we ensure that safety precautions such as fire protection and escape routing as well as necessary hygiene regulations are perfectly integrated into the design.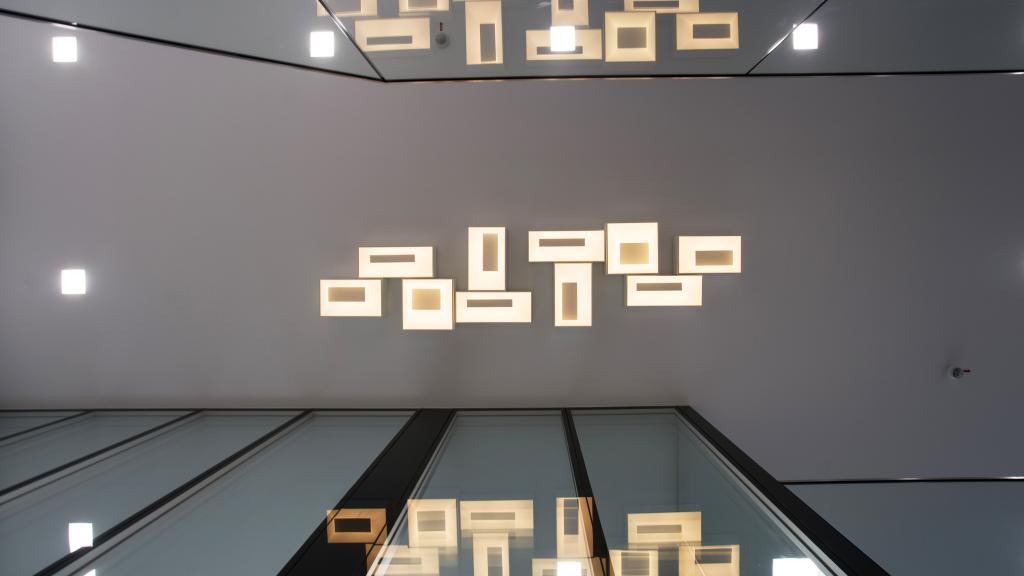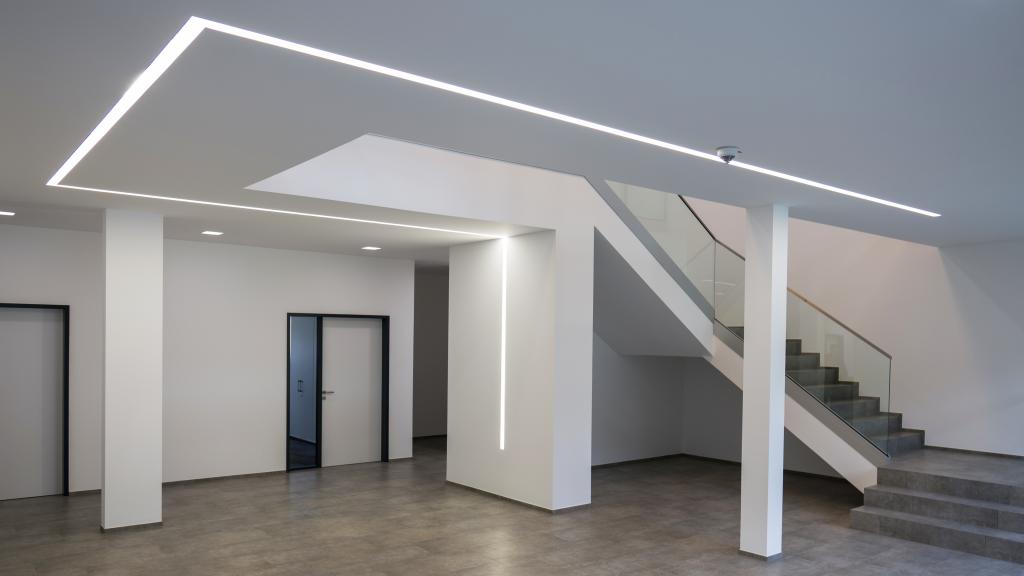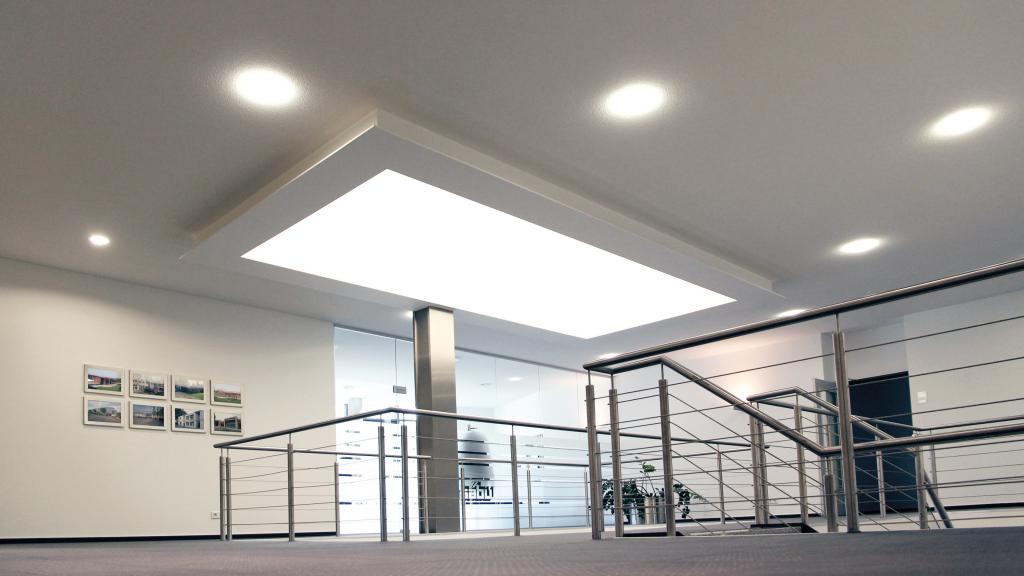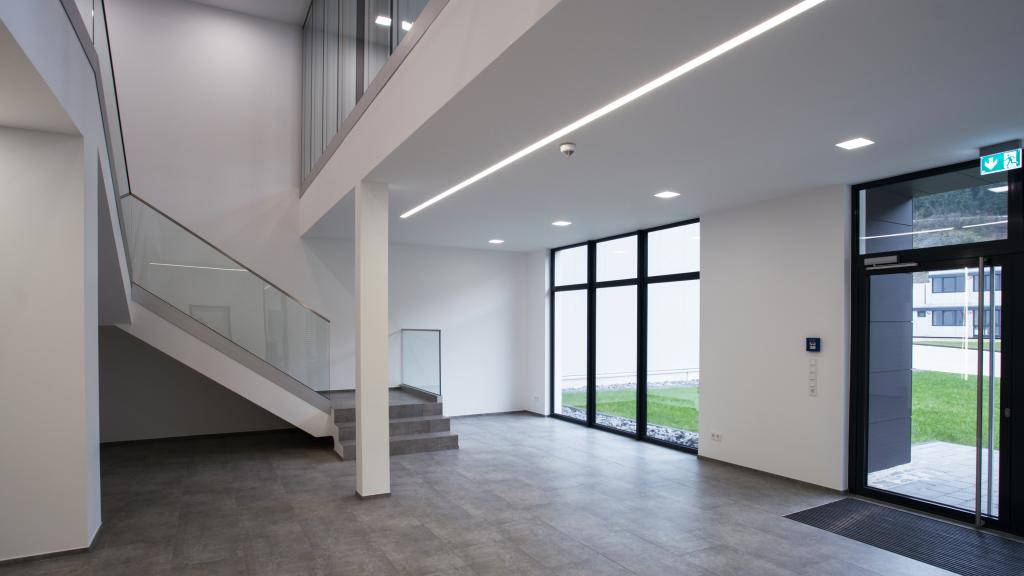 Design Diversity in Modular Construction
Ceiling, Walls and Lighting
The design of the ceilings and the lighting used are very important for a good feeling of space.
The choice of lamps and material for the ceiling and wall design depends on the effect you want to achieve with the design of a particular room. We will be happy to help you with the planning.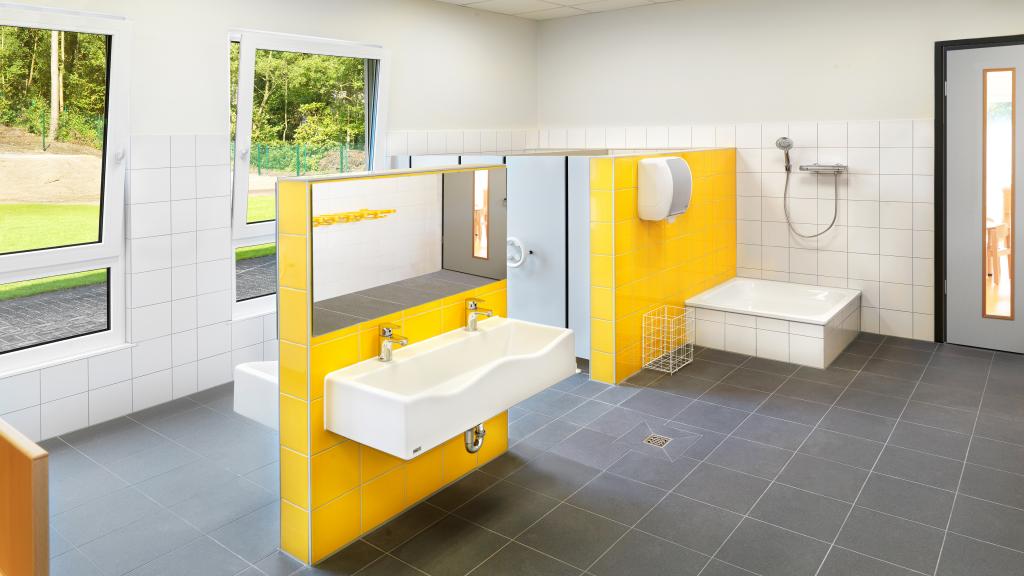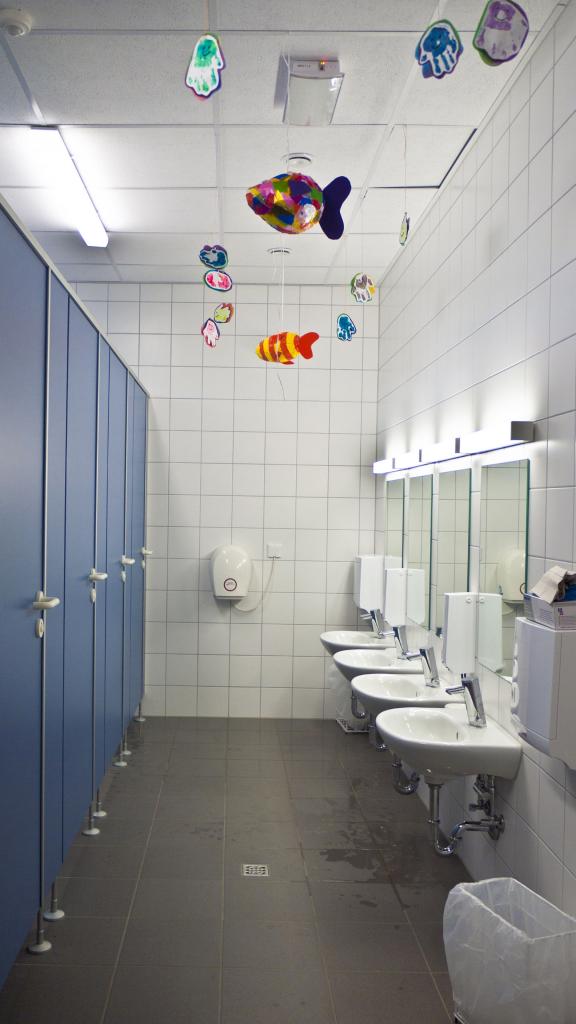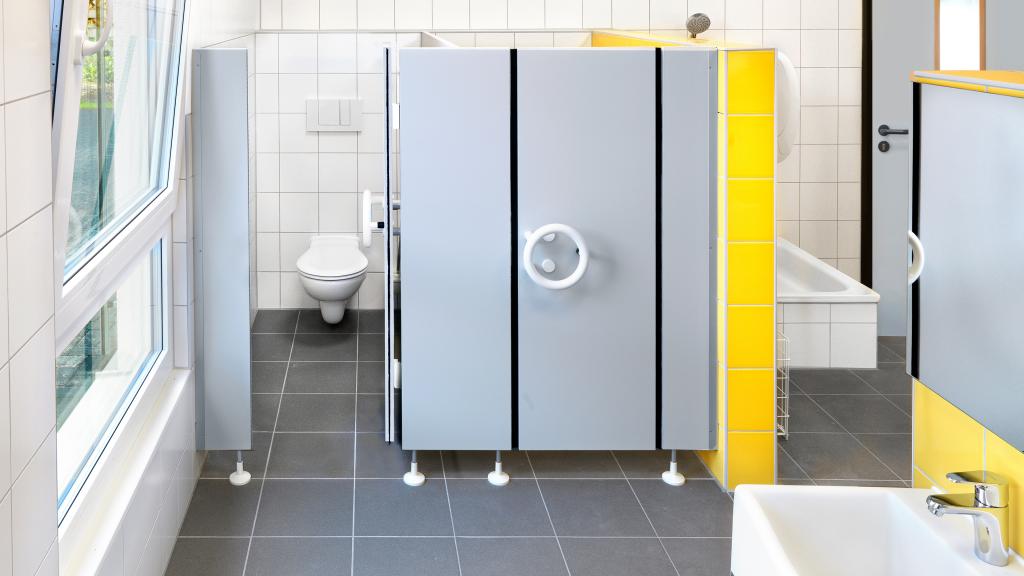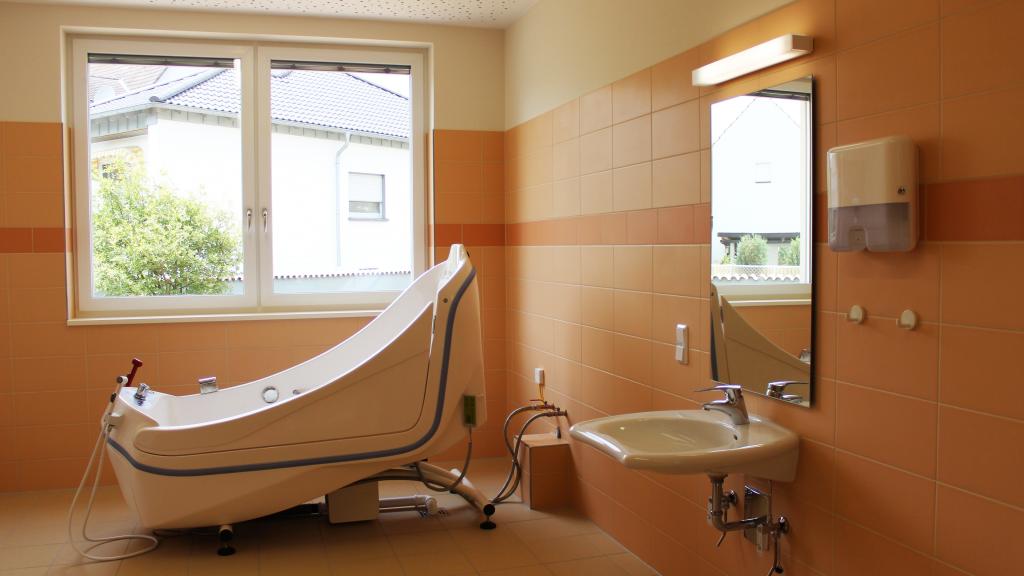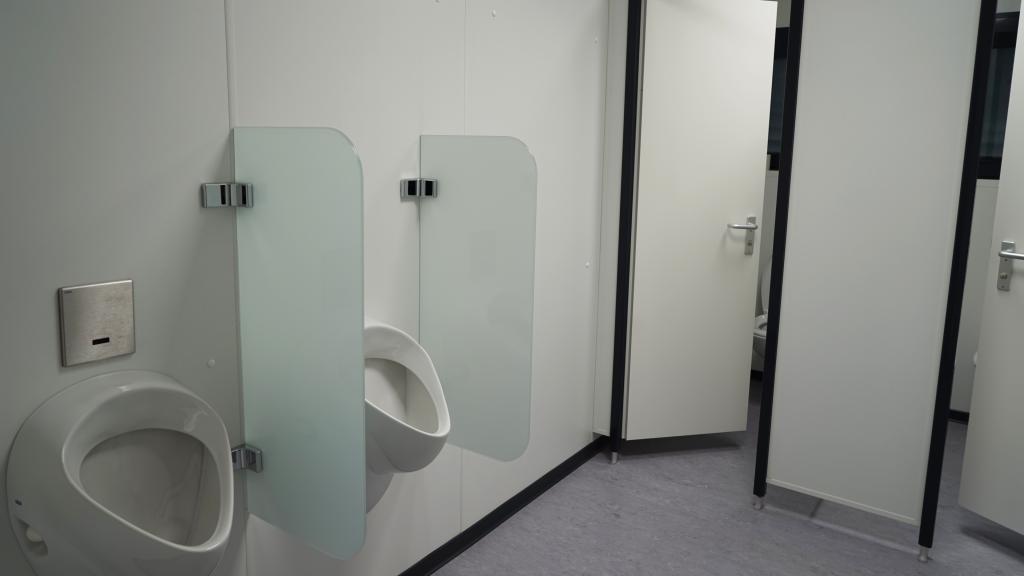 Design Diversity in Modular Construction
Sanitary Facilities
Sanitary facilities not only have to be hygienic and functional, but can also be stylishly integrated into the design of the building.
You tell us whether you need individual WC rooms or spacious WC, wash and shower rooms for a large number of people, whether their furnishings should be more functional and with standard equipment or high-quality in material and design.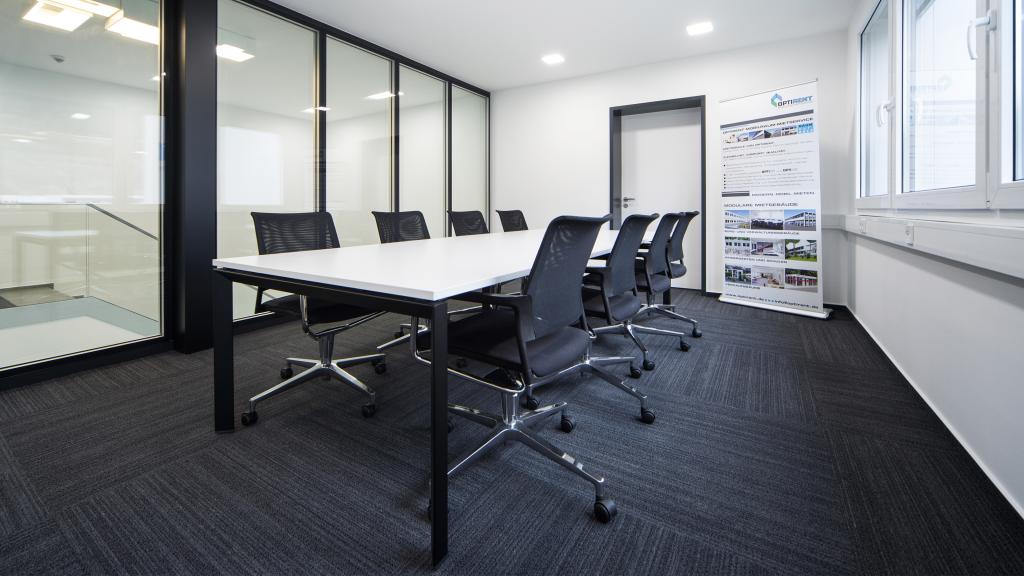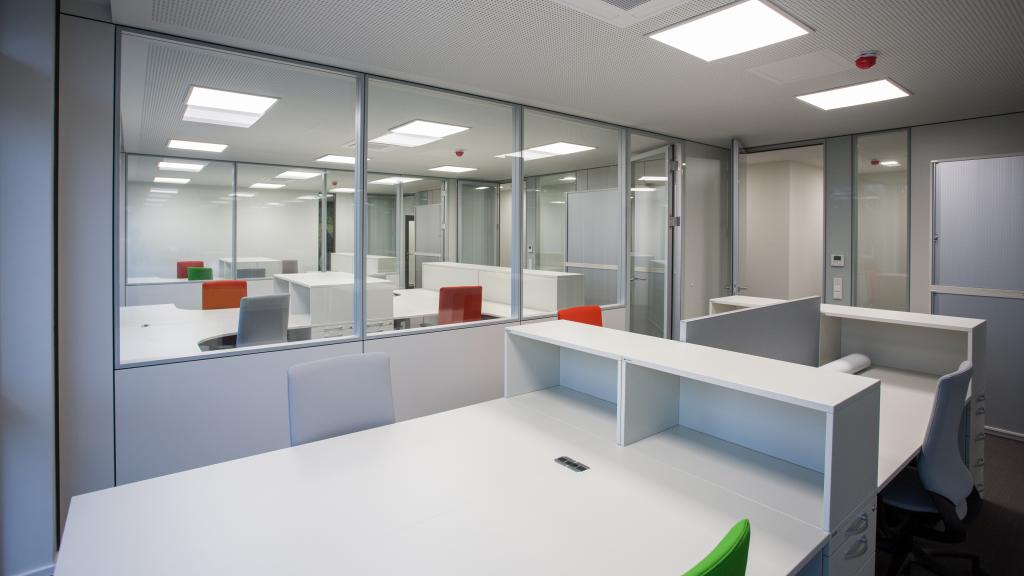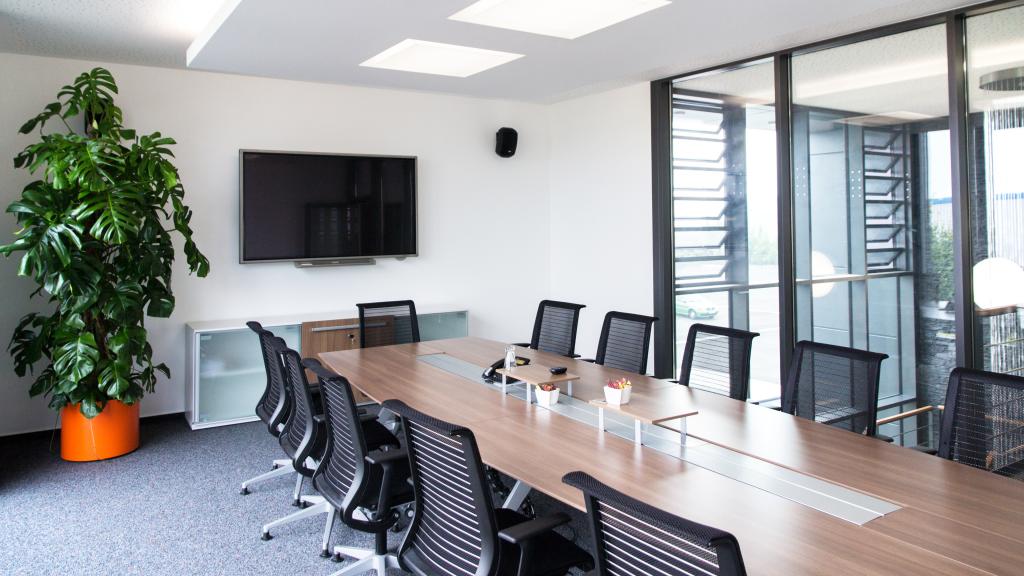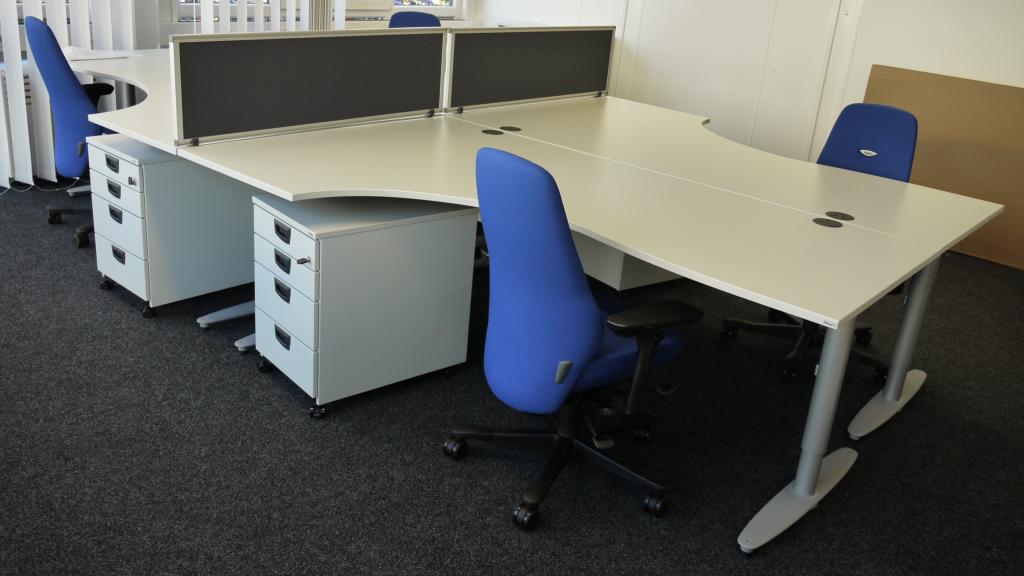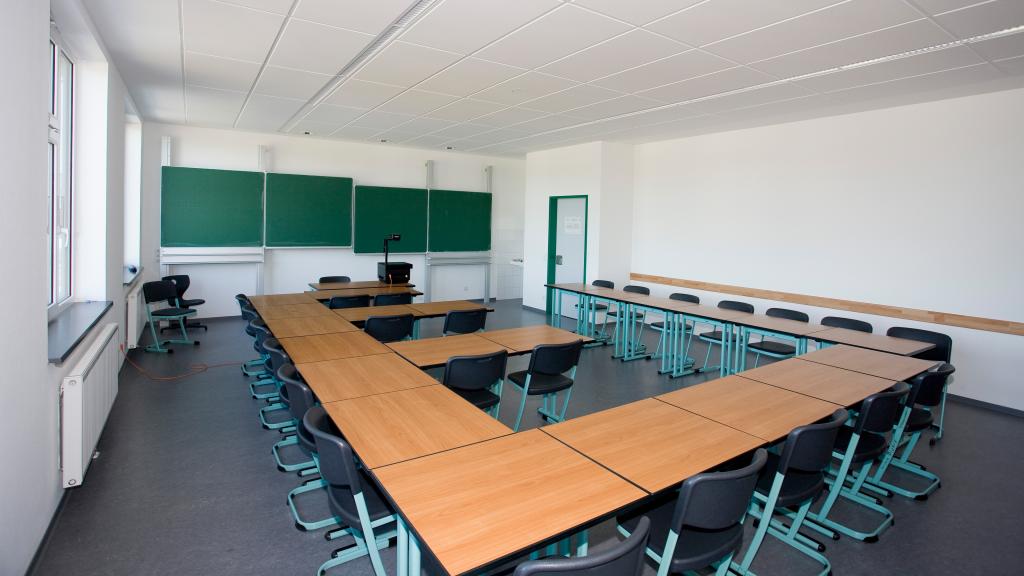 Design Diversity in Modular Construction
Offices and Meeting Rooms
A pleasant atmosphere is particularly important in office and meeting rooms, as this is where most of the working day is spent.
A good indoor climate and working atmosphere are created by large window areas with natural light incidence, modern lighting design with energy-efficient and optimal workplace lighting as well as a modern and fresh colour scheme.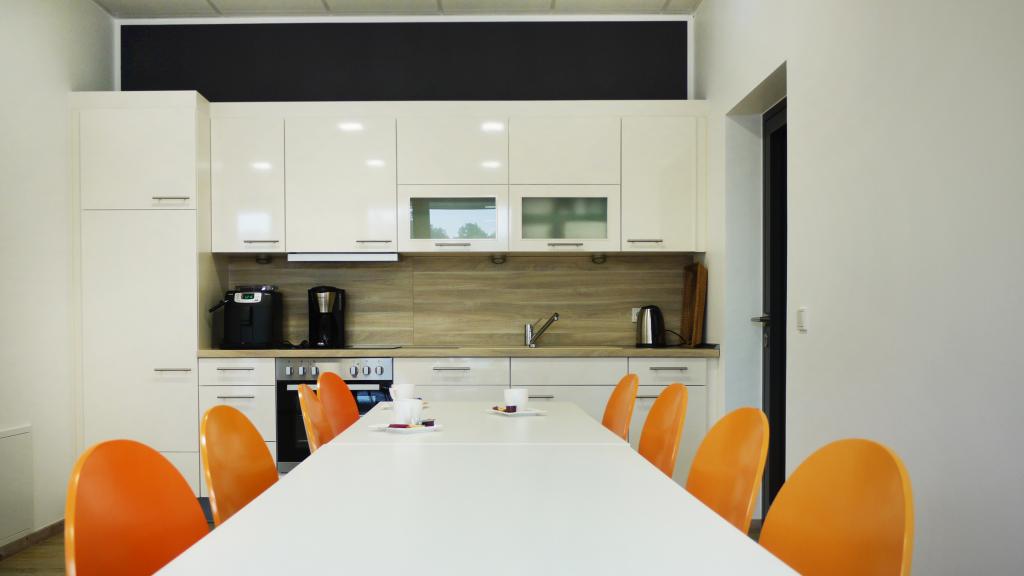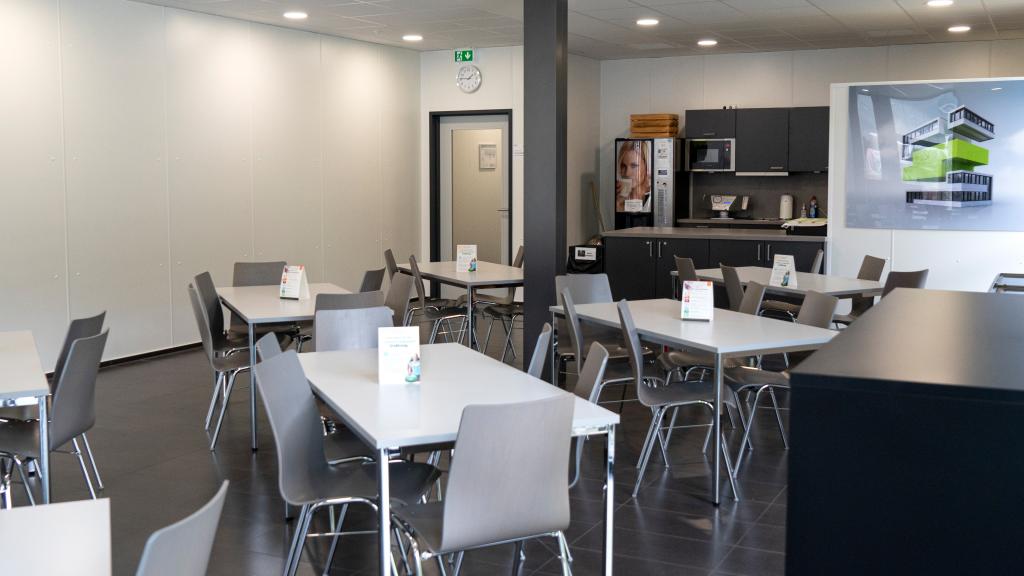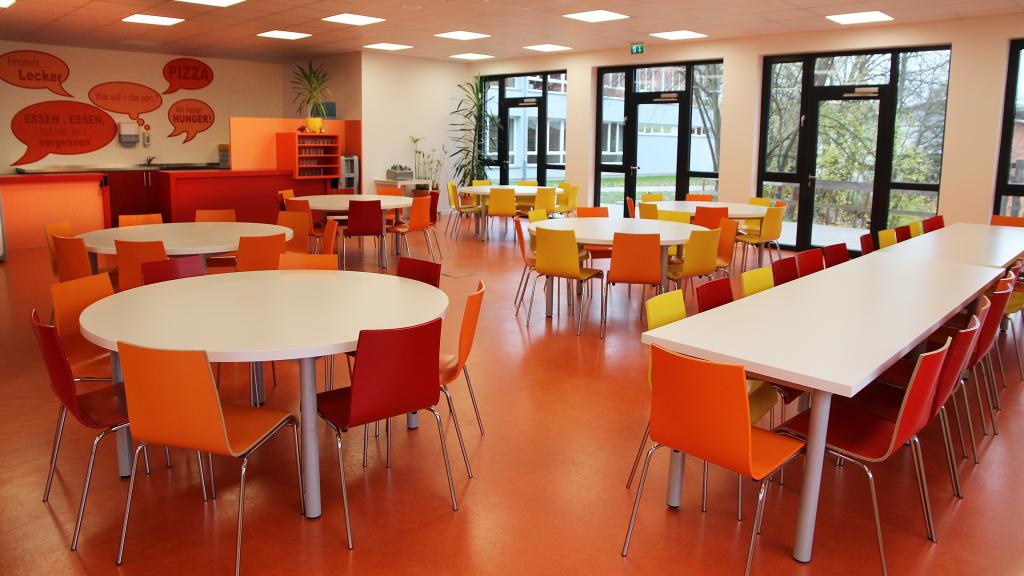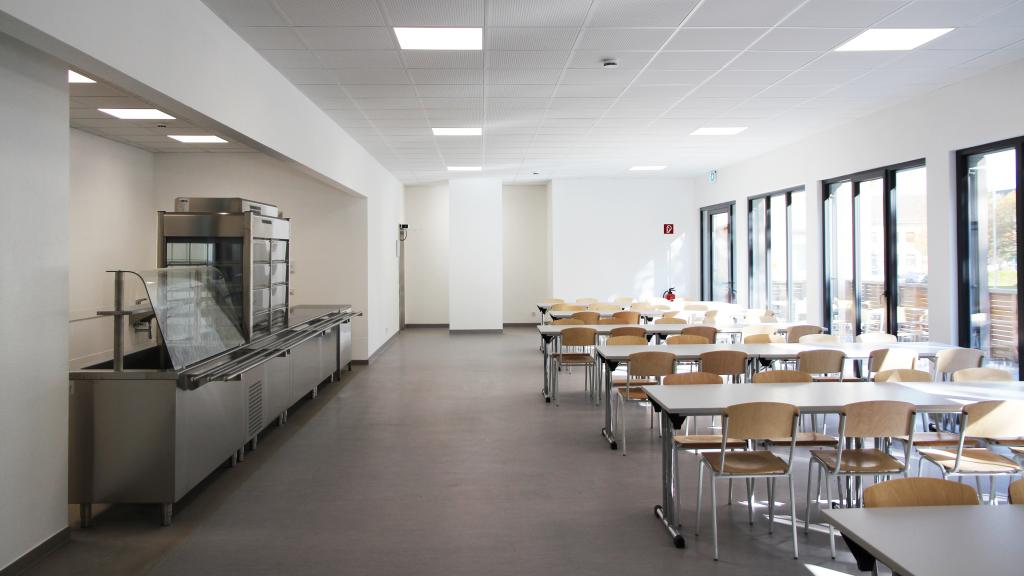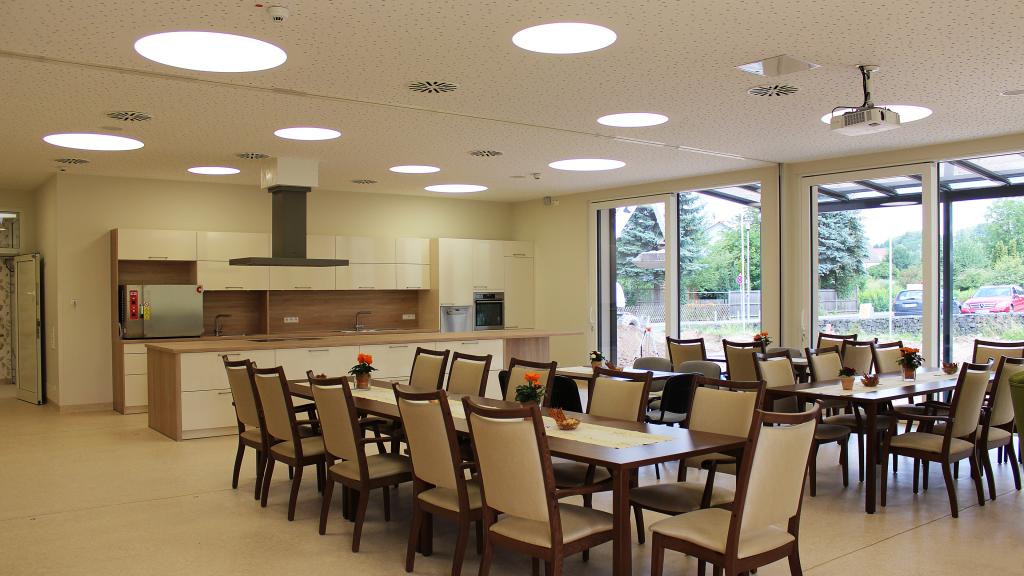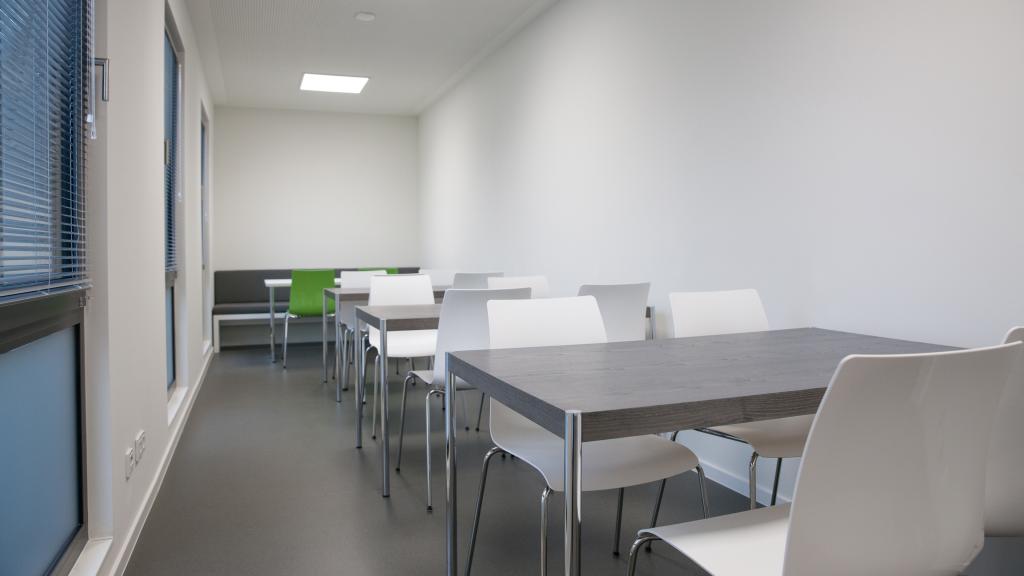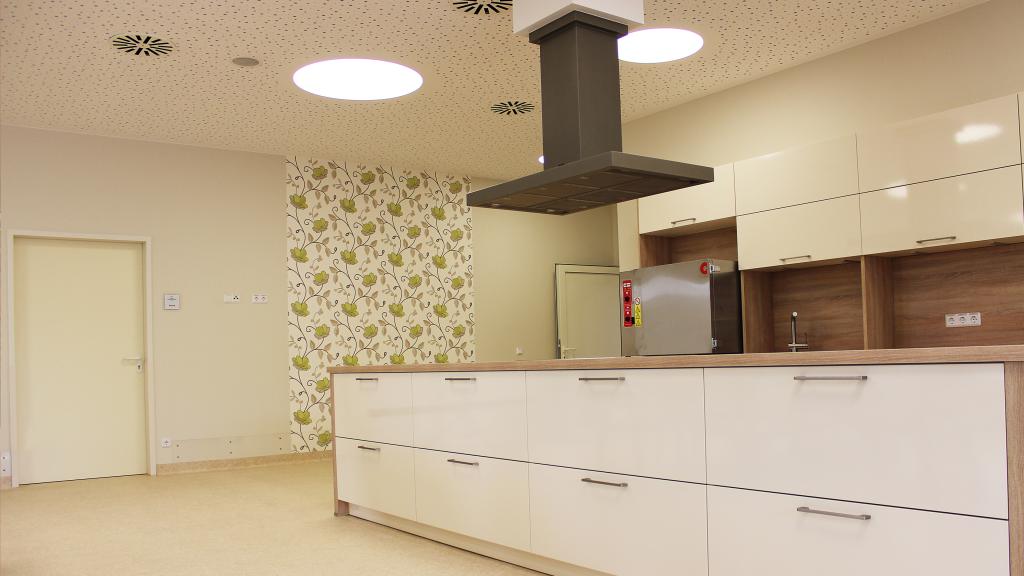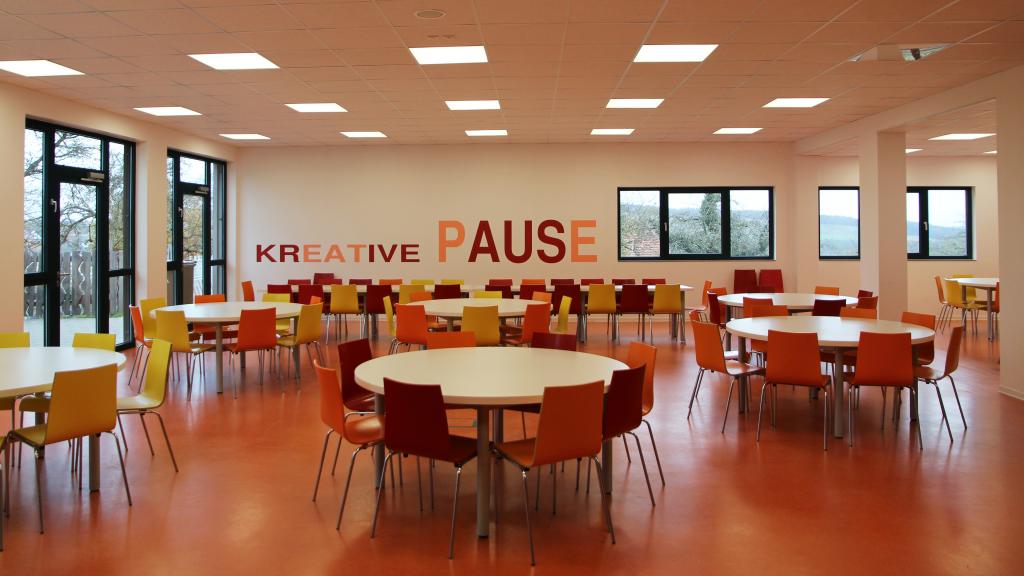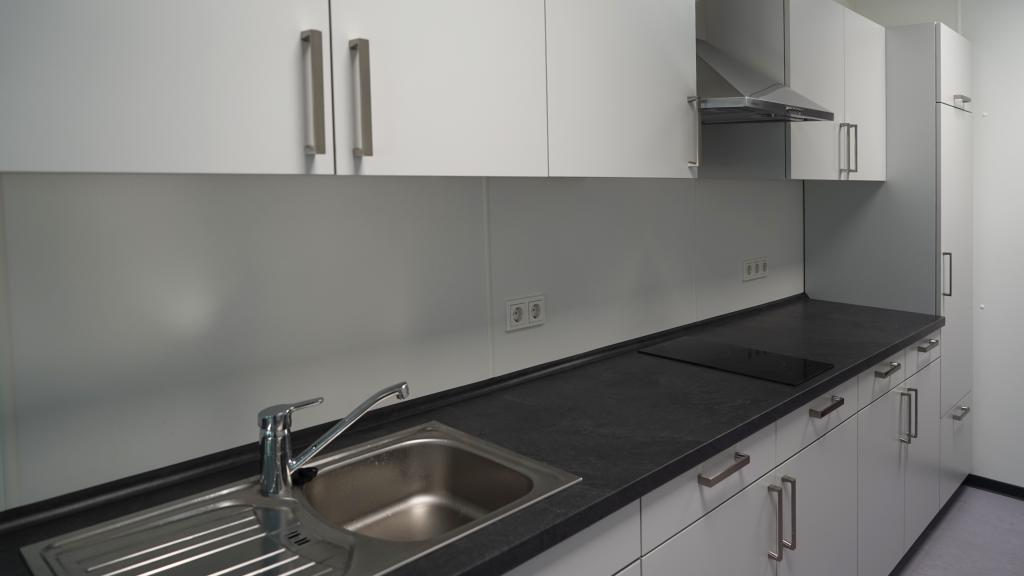 Design Diversity in Modular Construction
Kitchens and Recreation Areas
Stylish, functional and modern kitchens and associated lounges ensure relaxing breaks. We will find the right kitchen and room solution for your modular building according to your wishes.
Sales modular construction