Building in Serial Modular Construction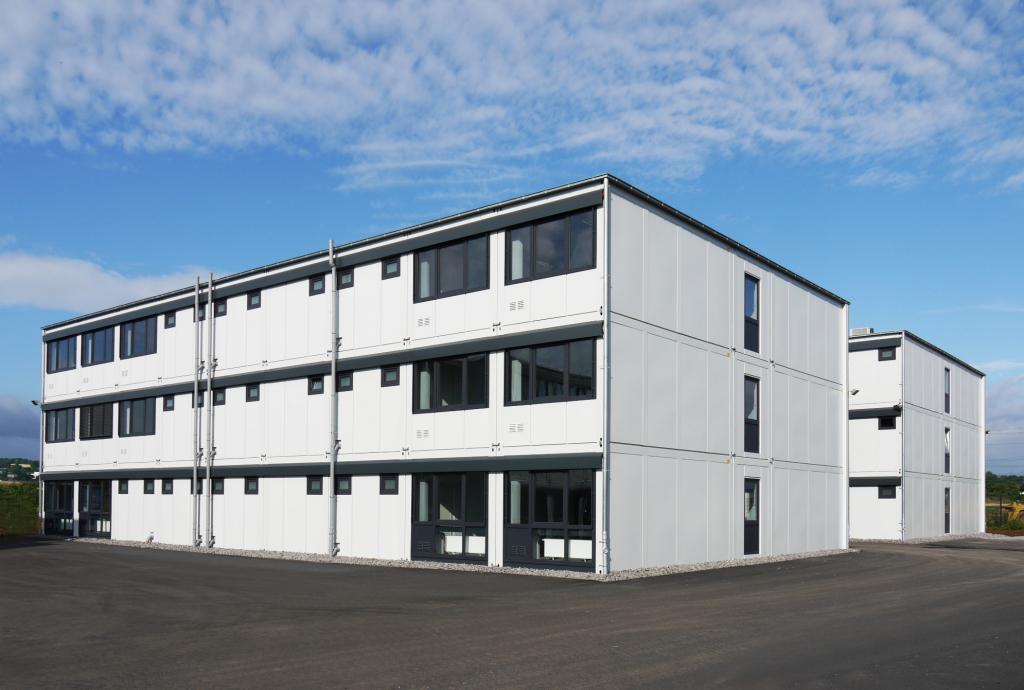 Serial modular construction enables economical and variable building - planned for the present and prepared for the future. Our modular buildings consist of a combination of individual system elements and room units, which are industrially and precisely manufactured in our production halls. Modern manufacturing processes ensure sustainable production by, e.g. reducing material waste to a minimum.

In just a few days, the room units are assembled on prepared foundations to form a modular building. This means that the interior and final construction can take place promptly and independently of the weather. With the help of this prefabricated manufacturing method, your new building project can be realised much faster and a consistently high quality is ensured.
Our References in Modular Construction