Container Construction for Every Area of Application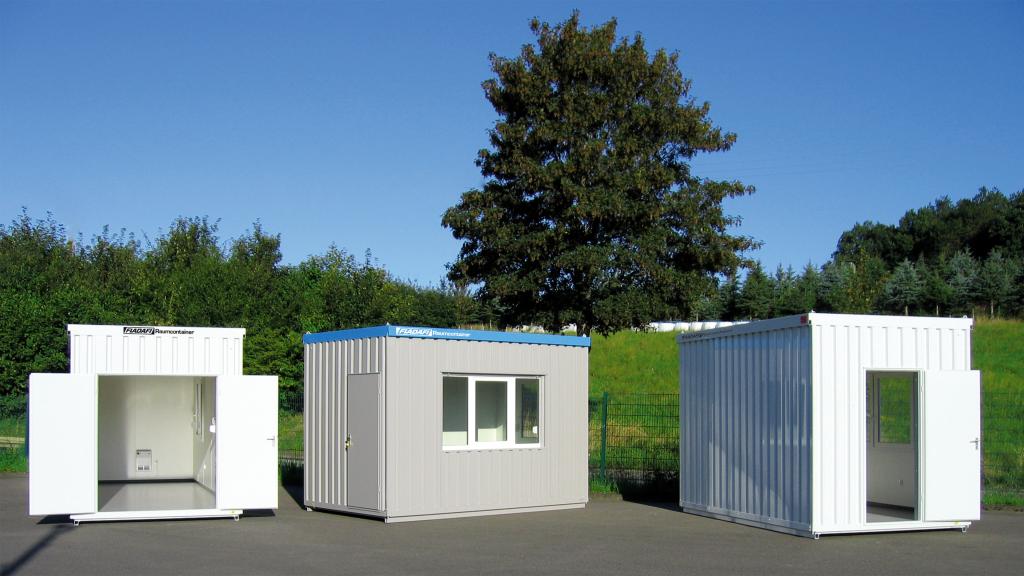 In container construction, SÄBU has been setting standards in terms of quality and versatility for decades. With the FLADAFI® brand container, we offer room containers in single-storey lightweigth construction with a wide range of applications. Designed as a construction site office or hall office, office container, living container, sales container, control station or sanitary container: there are no limits to the use.

We also offer the room container variants in the stackable ISO version, with which buildings in container construction with up to 3 storeys can be completed easily and quickly, usable as a temporary solution or for permanent use, with individual room layout and floor plan design.
In the field of material storage, SÄBU is a pioneer in the manufacture of fully galvanised storage containers with the storage and material container and has been supplying individual containers for orderly and theft-protected material storage for over 4 decades. We recommend the use of our insulated material containers for temperature-sensitive storage goods.
SÄBU offers SAFE hazardous material storage and SAFE collection systems for the safe storage of hazardous materials of different hazard classes in accordance with regulations and the environment. Our manufacturing standards accordin g to DIN EN ISO 9001:2015 ensure a high level of manufacturing quality. The sustainability of SAFE hazardous material storage systems and SAFE collection systems is ensured by the reusability of the individual components. At the same time, the handling is conceivably simple due to the design.
Due to decades of experience, SAFE containers are extremely practical and demand-oriented.
Please visit our corresponding category pages for more information.