Room Containers - When Space Has to be Created Quickly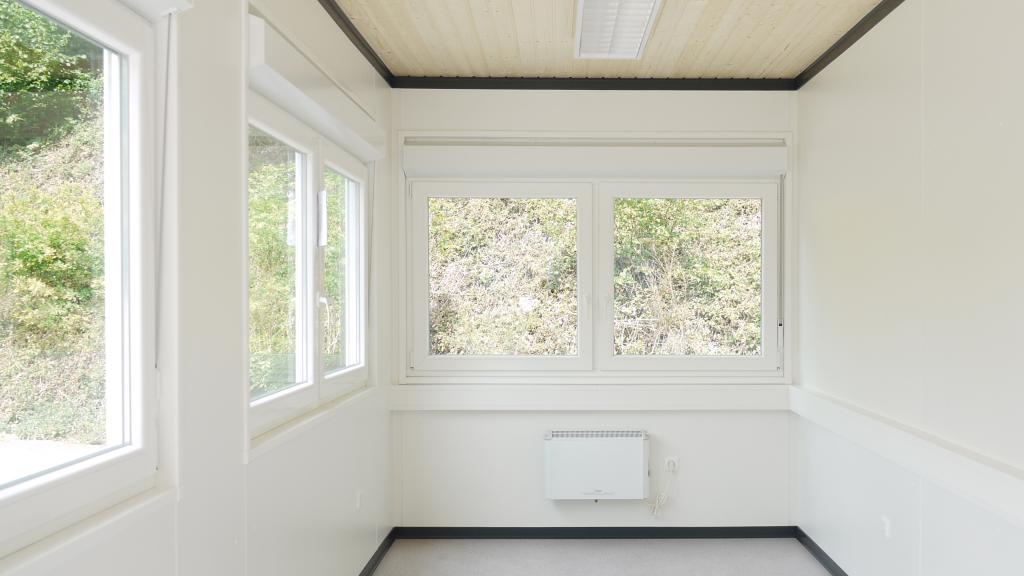 Whenever space is needed at short notice and at low cost, the strength of SÄBU room containers comes into play. They can be set up quickly and are ready for immediate use, as they can be delivered turnkey and fully equipped on request.

Two types are available: firstly, the room containers of the FLACO series for single-storey use, as office and sanitary rooms, recreation and break rooms or as container buildings for different requirements and areas of use. Secondly, the stackable ISO room containers, usable as individual containers or as a building composed of individual room units that can be stacked up to three storeys high.
If a multi-storey facility is required or the option of adding storeys at a later date is being considered, the stackable ISOLine room containers are the right choice. As standard, they are manufactured with dimensions of 6 x 2.5 m, but are available in other sizes in request.
If you want a single container or a container system that is to be used on one floor, we recommend the economical FLACO room containers. They are available in the sizes 6 x 2.50 m, 4 x 2.50 m and 3 x 2.50 m and have a wooden ceiling made of solid wood tongue and groove planks, which provide for good acoustics, a natural moisture storage capacity and a pleasant room climate.
The FLACO room containers are galvanised all around. The exterior wall and roof cladding as well as the floor groups are made of galvanised sheet steel and guarantee a long service life. Due to the design, the non-stackable containers are significantly lighter and can be moved with a forklift using forklift pockets.
SÄBU only uses materials that are harmless to health and quality-tested. Heat insulation glazing as well as heat insulation kit create an ideal environment and almost unlimited possibilities in equipment and furnishing leave hardly any wishes unfulfilled. For example, special containers are also produced as enclosures for machinery, aggregates or biogas plants.
As a rule, at least one permit must be obtained from the relevant building regulations office for the installation. You can find more information on this in the state building regulations of your municipality.