Roller Shutter Containers for Limited Space Conditions
The roller shutter containers show their great advantage when storage space is limited. The aluminium roller shutter leaves the door swing area completely free for other uses. For example, escape and rescue routes are not restricted or blocked by open doors. The roller shutter containers are ideal for use in industrial and craft businesses, in the immediate vicinity of the workplace, for the orderly provision of tools and semi-tools.

Through decades of experience, we know the needs of our customers and provide the right solution for almost every storage requirement with the FLADAFI® storage programme.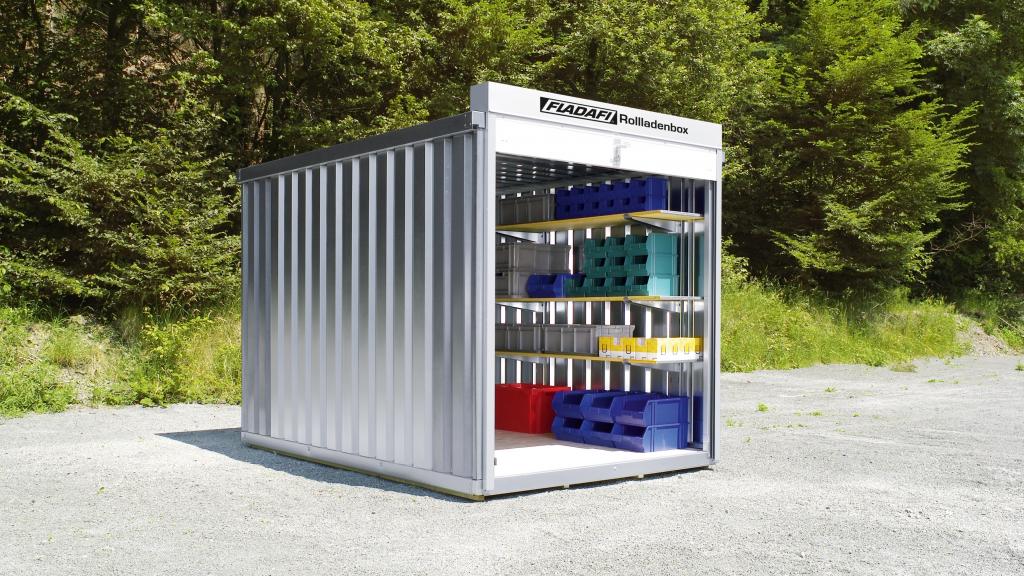 You Determine the Purpose
Roller Shutter Containers for More Space Efficiency

Use the roller shutter boxes indoors and outdoors, often used as a material or tool cabinet in production halls, as a shelter for bicycles or a bin enclosure. A standard safety lock prevents unauthorised access.
SÄBU offers the roller shutter containers, also called roller shutter box, in different sizes and with different accessories.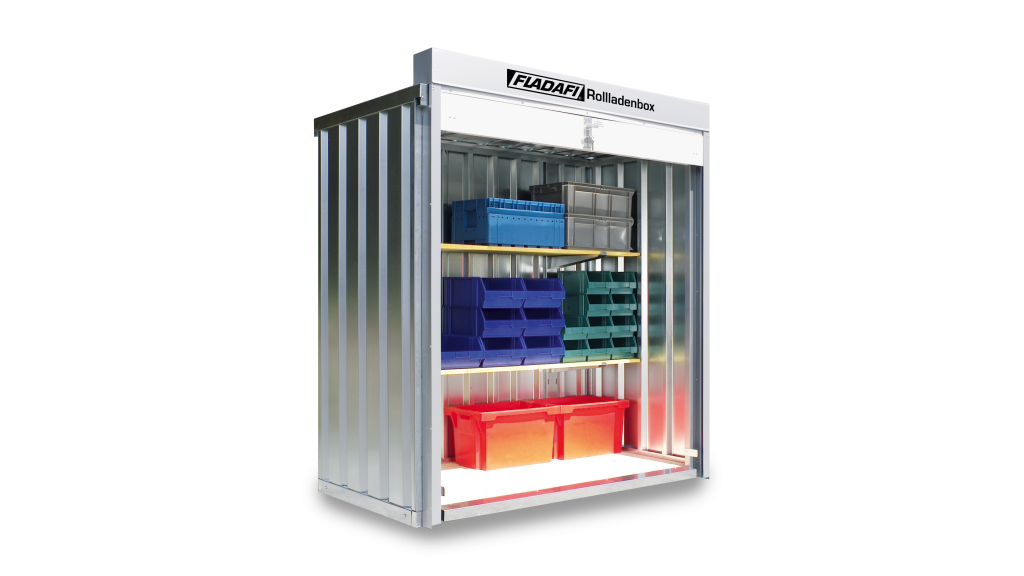 Roller Shutter Containers
Roller Shutter Container with Aluminium Roller Shutter
The aluminium roller shutter with spring shaft and mini slats installed in the material container offers optimum freedom of movement when storing and retrieving the stored goods. The roller shutter container is ideal for use as a tool box, garden box or bicycle garage.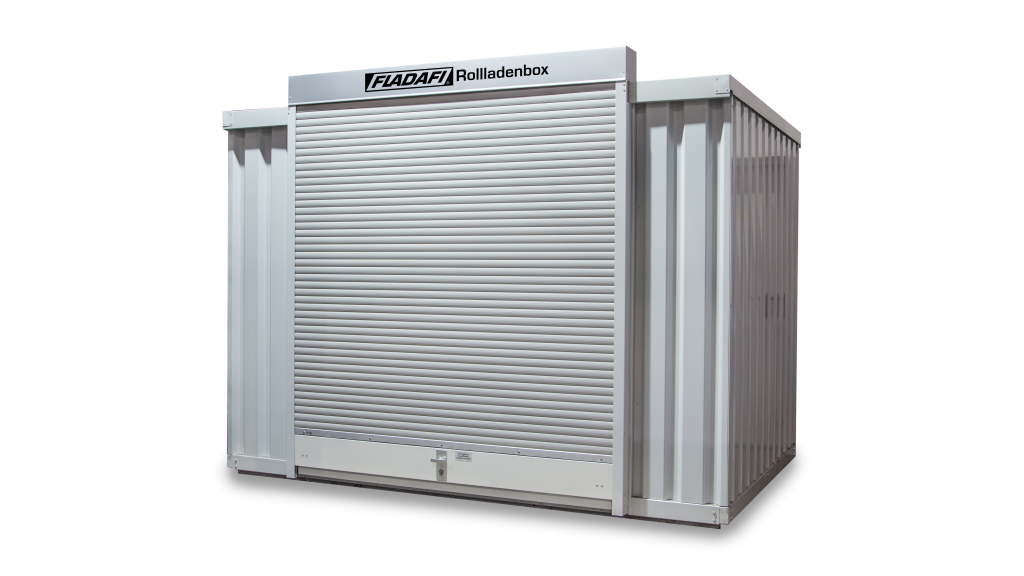 Roller Shutter Box
Large Capacity Cabinets for Bulky Goods

The galvanised trapezoidal sheet metal construction offers effective corrosion protection. Therefore, the large-capacity cabinet can also be used for outdoor installation.
The roller shutter box has a CE marking with a declaration of performance for stability verification according to Eurocode 3.
Advantages of Roller Shutter Boxes and Roller Shutter Containers
Space-saving: No protruding doors, unrestricted space in front of the container. Increased traffic and work safety.
Easy to load: The roller shutter door allows the container to be opened via an 1800 mm wide access and is easy to load.
Versatile use: In confined spaces, the roller shutter box provides maximum storage space. In addition to use as material or tool storage, it can also be used to store bins, for example.
Expert for room and storage technique