Storage Boxes for Storage of Tools and Small Storage Quantities
Storage boxes from FLADAFI® are the ideal solution for storing small parts and smaller storage quantities. Features such as the easy-opening roof, the wide-opening door as well as size and mobility make the use of the storage box attractive in trade, commerce and industry.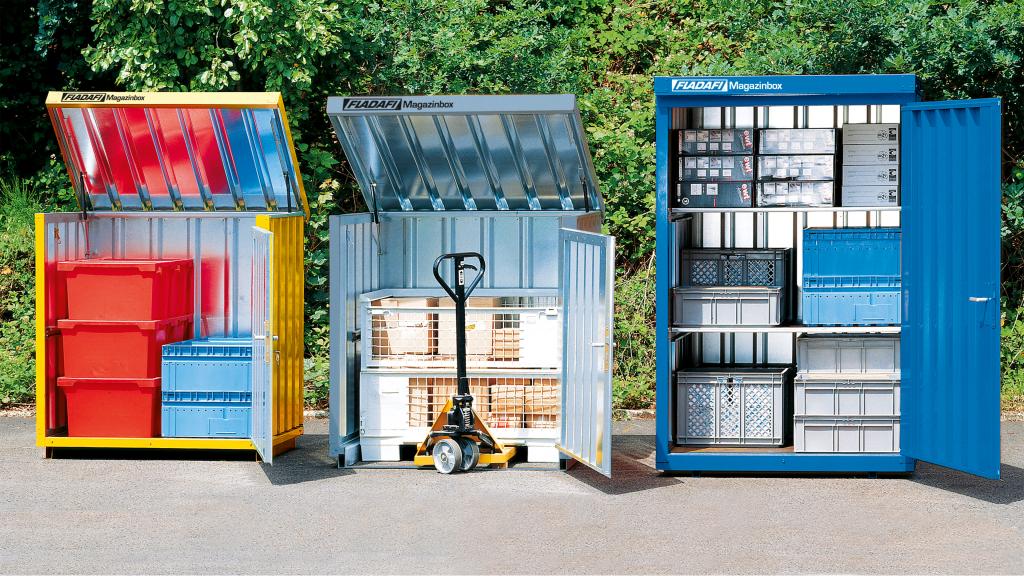 Storage Boxes
The Galvanized Storage Box as a Mobile Small Parts Storage
On request, this small warehouse is available in galvanised version or in galvanised and painted version in a RAL colour of your choice. Nothing stands in the way of outdoor installation. Flexible - mobile - convenient, these are the FLADAFI® galvanized storage boxes.
As standard, the galvanized storage box is equipped with a screen printing plate as a base. Also available without a floor, it can be easily driven over with a workshop or pallet truck.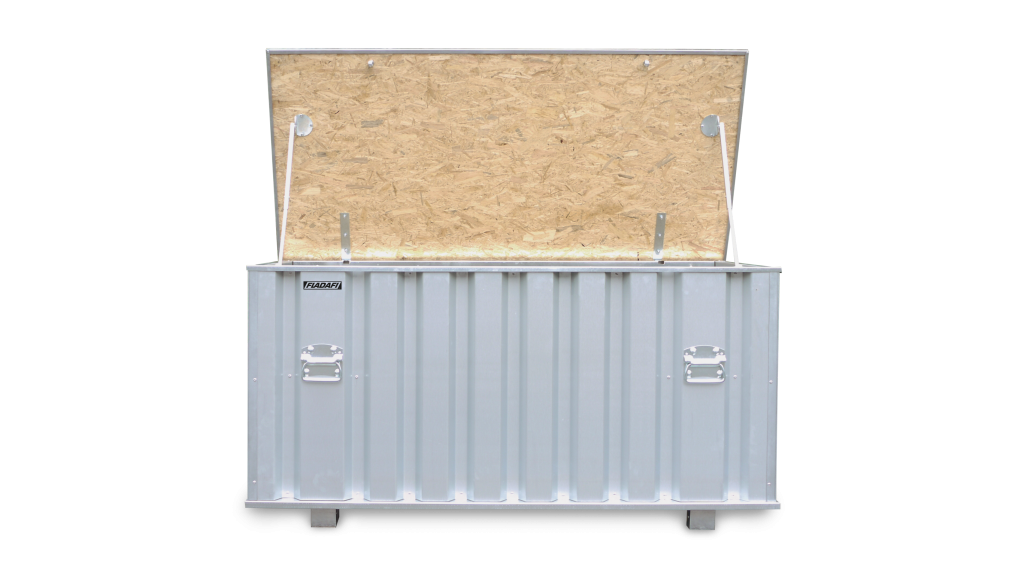 Storage Boxes
The Perfect Box for Transport and Storage
In addition, the tool cases are equipped with four galvanised carrying handles for comfortable handling. Optionally available discus locks provide protection against unauthorised access.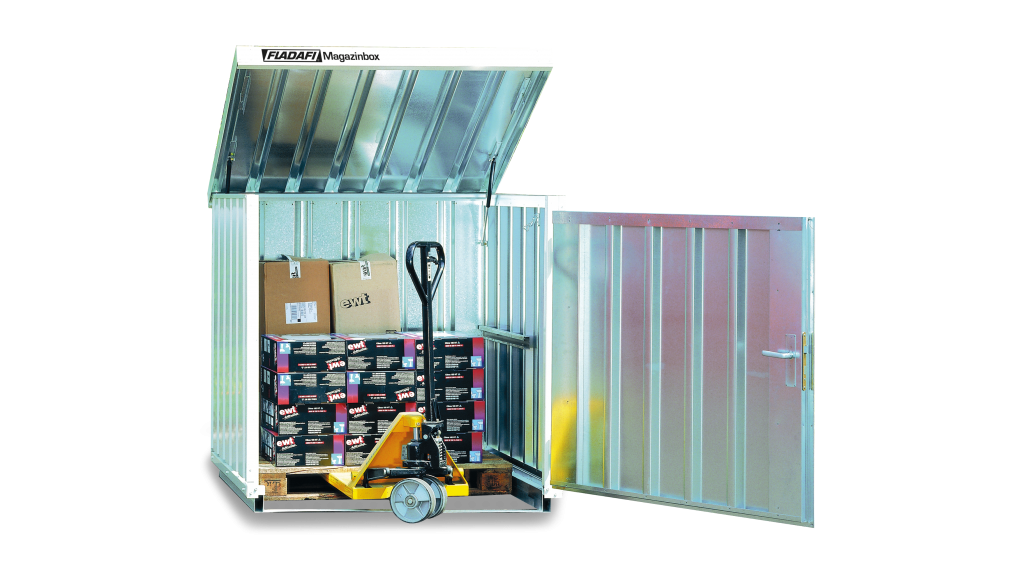 Storage Boxes
You Determine the Purpose
Like all FLADAFI® containers, the galvanized storage boxes are protected against weathering by their galvanisation and are particularly durable.
One possible application for the storage boxes is the delivery of goods outside regular business hours. Freight forwarders, courier or fresh food services can store the goods securely in the storage box with the appropriate access authorisation.
Due to their lightweight construction and mobility, the boxes can be moved to another location quickly. This also makes them very interesting as a temporary storage solution.
Advantages of Small Parts Storage
Theft-Proof Storage: The storage box is protected all around and can be locked with a profile cylinder lock.
Protected from the Weather: Protection against corrosion is guaranteed by the full galvanisation. Excess rainwater is drained away by the integrated rain gutters.
Individual: Many RAL colours are available as standard, more specific RAL colours are available on request.
Convenient: Easy loading and unloading thanks to the wide-opening doors.
Flexible: Can be moved to another location without great effort.
Sustainable: Storage boxes are manufactured as a plug-in system. The individual elements are recyclable.
Expert for room an storage technique