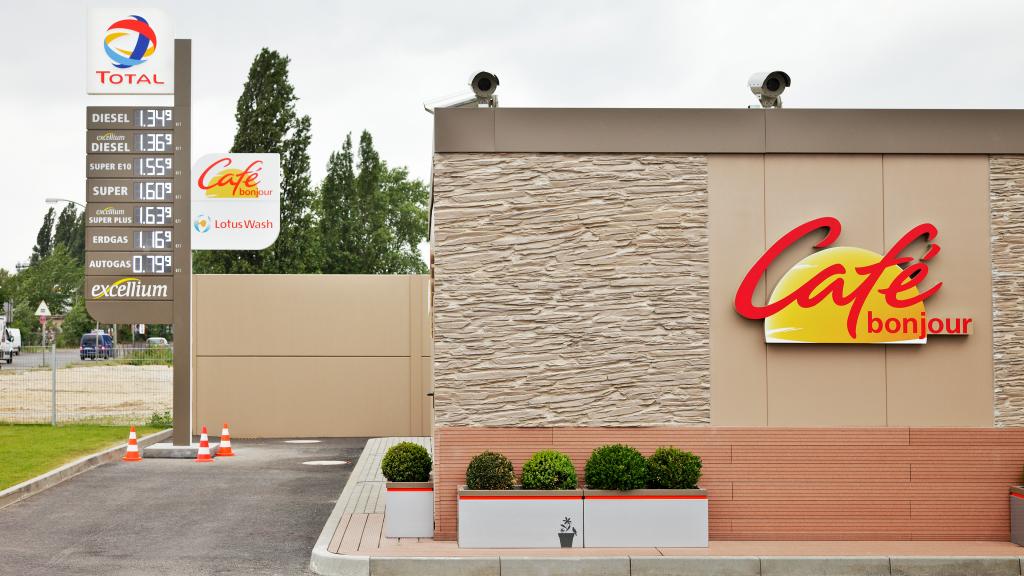 Shop Building in Serial Modular Construction Impresses With Modern Architecture and Facade Diversity
Filling stations and shop buildings in indivual or serial modular construction are quickly ready for occupancy and easy to maintain. SÄBU built the new petrol station shop from four individual modules prefabricated on site - within 7 weeks. The modular building was built in Heidestraße, Berlin, and has a total area of 191 m². In addition to the modern shop area with a high-quality bistro, it also offers sanitary facilities and adjoining rooms.
In this modular petrol station building, the design of the exterior façade was dissolved by using stone panels and wood-plastic composite material in addition to sandwich elements.

The interior shines in an elegant dark grey, set off by a reddish-brown stripe directly below the ceiling. Another colour accent is set by the fresh green shade of the cosy seating for small meals and coffee breaks.
small-block-right
The construction of the new building in just one week - unthinkable in conventional construction methods.

The prefabrication in the factory, where windows including the shop window front, tile and wood coverings, wall and ceiling claddings, the complete supply technology and the sanitary areas are already installed in our production halls, allow this. The retail area was ready for use in four days.
small-block-left
Sales modular construction