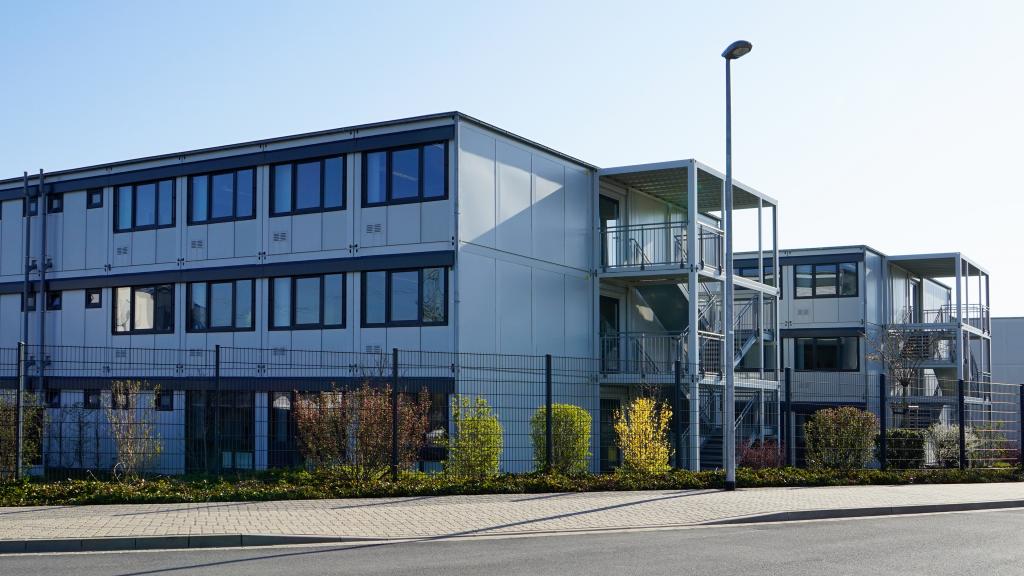 Temporary Buildings in Serial Modular Construction Create Perfect Working Conditions
The insurance company DEBEKA is modernising the building stock and the entire infrastructure at its Koblenz location. For this purpose, it became necessary for the employees to temporarily relocate to other offices. On the premises of the insurance company, five 3-storey office buildings were planned in serial modular construction and built by the company SÄBU Morsbach. These buildings serve as a temporary solution for several years; after completion of the modernisation work, they will be dismantled without leaving any residue and put to another use.
The modular buildings contain offices with the corresponding infrastructure such as technical rooms, sanitary facilities, meeting rooms and kitchenettes.
Sales modular construction