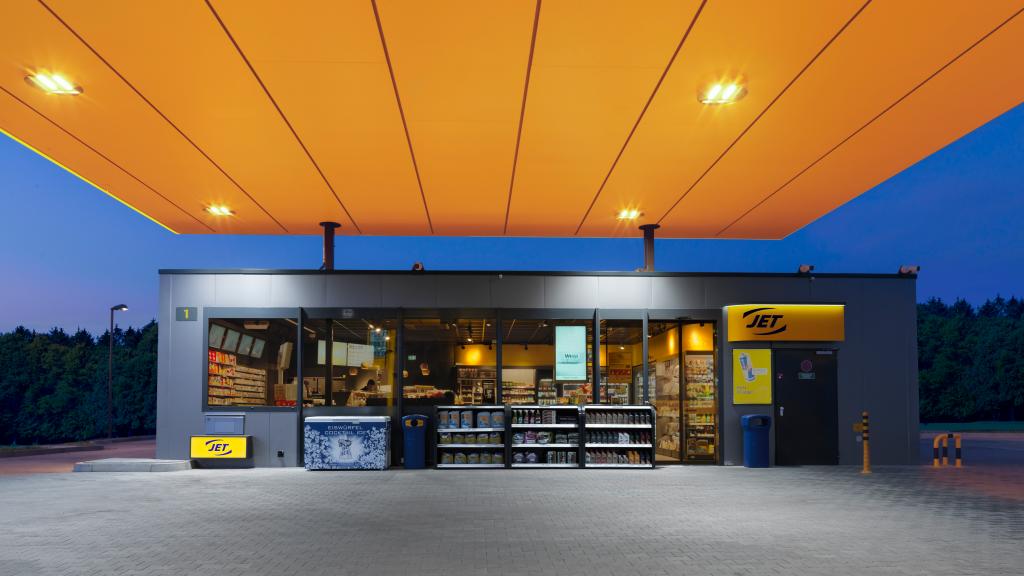 Petrol Station Shop in Serial Modular Construction
Petrol station buildings, too, can be constructed using the serial modular construction. The shop buildings of JET petrol stations have been planned and erected by SÄBU for years.
The special feature here is the high degree of prefabrication in our factory, because 90 % of the building, from the production of the individual modules to the tiling work and the preparation of heating, sanitary and electrical lines, is carried out in our production. From the time the order is received, production takes about 6 weeks until transport to the building site can take place.
Since 2011, the size of the shop covers an area of approx. 84 m². Without the integrated bakery shop and the bistro area, the sales area is 60 m². In addition, stores for recyclable materials are erected for the storage of beverages and the placement of waste boxes, and special facilities are created for the storage of environmentally hazardous substances.
After the complete assembly of the individual modules, the shop building can be handed over to the client ready for occupancy.
Sales modular construction