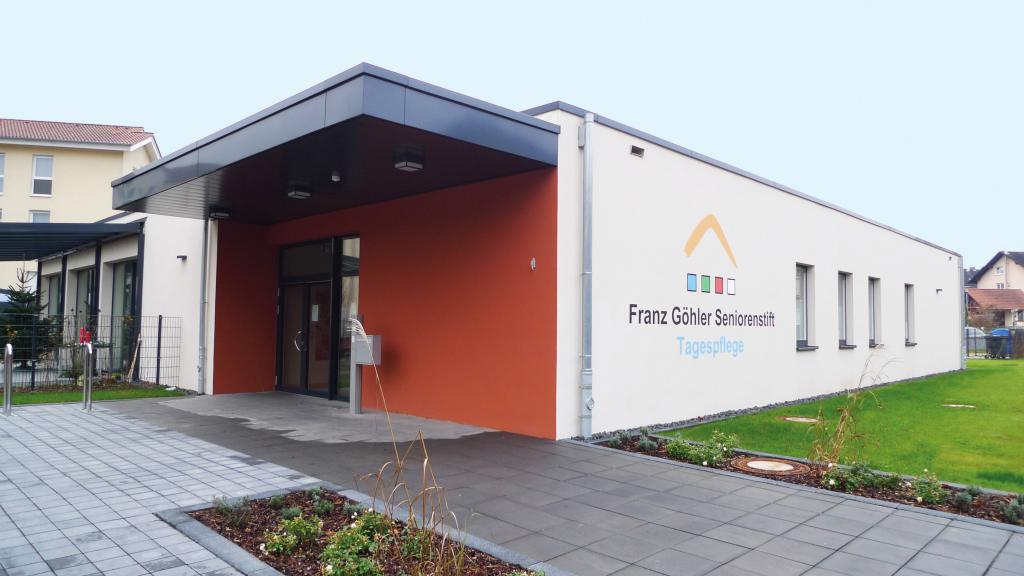 New Construction of a Day Care Facility - Modular Construction for Elegance & Comfort in Care Facilities
The Franz Göhler Foundation is a public foundation under civil law and operates a facility with assisted living for people in need of care.
Now the day care in Hösbach was to be supplemented with a separate new building in modular construction. The new, single-storey, barrier-free modular building now offers 18 senior citizens a place to live and stay as a care facility.
Functional rooms for the day guests and the nursing staff are located on about 450 m². Sanitary facilities, washrooms and storage areas are located in the centre of the building, surrounded by an inner corridor that serves as a galery for those in need of care.
Sales modular construction
Our References in Modular Construction