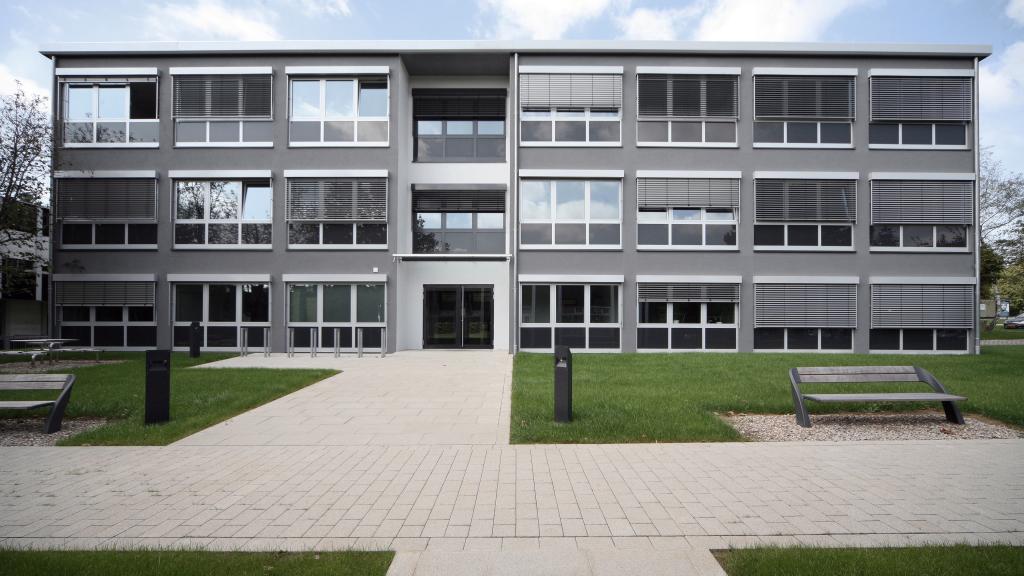 Investment in Education - University Building in Modular Design
The responsible persons of the University of Luxembourg at the Campus Kirchberg decided for the modular construction of SÄBU for the new construction of their administration building and the extension of the library.
The modern three-storey university building with a floor space of 1250 m² consists of 24 room modules, which were placed on the prepared foundations and assembled to a building complex in only a few days. They have high-quality equipped offices, technical and meeting rooms, kitchens and sanitary facilities.

This modular building was not only designed to be handicapped accessible, but also received modern technical building equipment such as the fire alarm system with smoke and heat extraction domes, the communication system for the entire administrative area and the access control system with card reading system.
small-block-left
The building's fittings are elegant: granite and stainless steel were used in the design of the staircase. The doors to the offices have a glass cut-out and internal slatted blinds so that daylight illuminates the corridors in a bright and friendly way. The roller blinds provide the desired privacy protection when required.

The façade of the university building in modular construction was executed in a composite thermal insulation system.
The composition of the light grey paint with the floor-to-ceiling window elements in white aluminium with glass panels and infill in the skylights has a very noble effect.

The colour-coordinated exterior shading and the centrally indented entrance area with anthracite-grey window elements and a glass canopy with integrated lighting harmoniously round off the overall picture.
small-block-right
Sales modular construction
Our References in Modular Construction