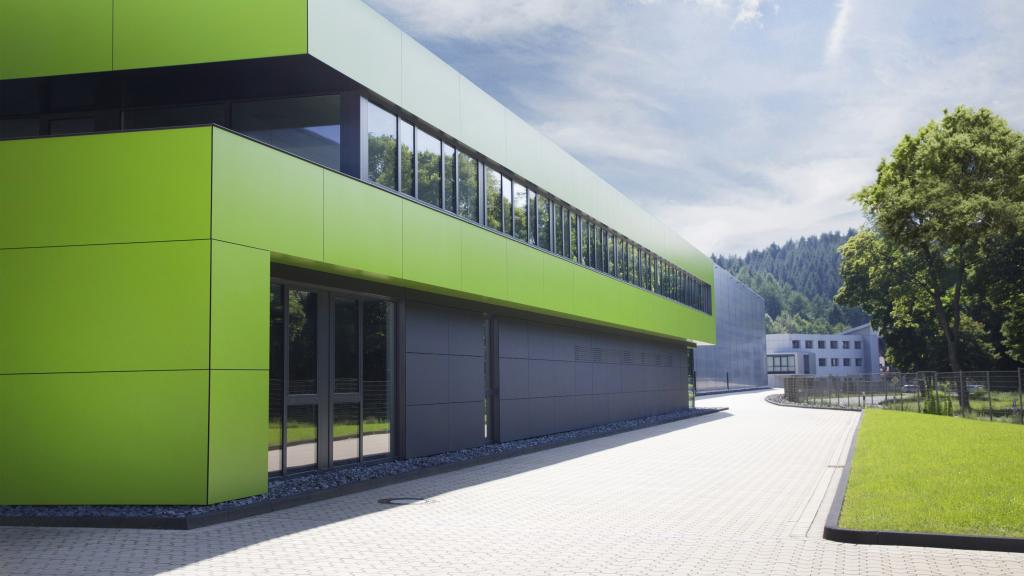 Technical Building in Modular Steel Construction Provides Optimum Working Conditions for Designers
The constant growth of the modular construction company SÄBU Morsbach GmbH gave reason to build an extension to one of the production halls. This was built in 2015 and has a production area of 4500 m². The second phase of construction involved the construction of a new technical office adjacent to the side of the hall, with optimised working conditions for technicians and designers, in the immediate vicinity of production.

The design, created by our own architects and engineers, aims under the guiding principle "Synergic-Architecture" at a visual connection of the design offices and the head office by means of opposing cubes protruding from both buildings. The resulting visual connection between the headquarters, which was also built in modular construction in 2001, and the new technical office building emphasises the interaction between the individual company departments of sales, administration, technology, planning, construction and production.
 
Sales modular construction
Our References in Modular Construction